Puts Hormone Balance On Autopilot . . .

Take Back Control Of Your Body, Your Emotions and Your Well-Being With The World's First Intelligent Hormone Balancing System That Adapts To YOUR Body's Unique Needs
This intelligent Hormone Balancing system triggers a 74% reduction in symptoms of hormone imbalances and works for Women of all ages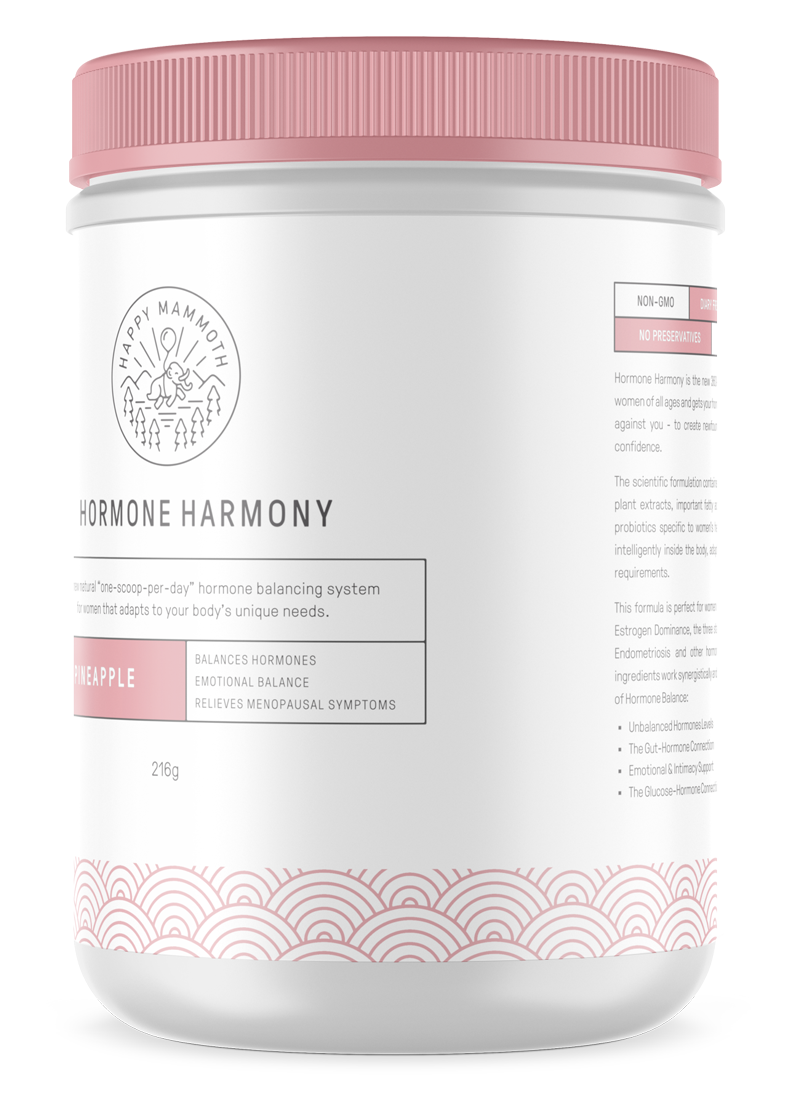 This intelligent Hormone Balancing system triggers a 74% reduction in symptoms of hormone imbalances and works for Women of all ages.
Targets and corrects your unique hormonal imbalances on autopilot
100% natural ingredients backed by 13,267 research studies
Gets your hormones working for — not against you
IN STOCK ready for speedy shipping
Why you're still feeling out of control despite the treatments, diets and supplements you've tried so far
Hormone Imbalances are sneaky.
They slowly creep up on you. Often without any warning. And then it all hits you like a tonne of bricks.
Suddenly, you're losing control over your body.
Sure, your weight has fluctuated before. But now that stubborn fat around your waist and thighs keeps on piling despite eating healthy, exercising and your best efforts.
And for some reason, every time you eat a meal — the same meals you've always enjoyed — your belly inflates like a balloon ready to pop.
It feels like your body's been hijacked
Chronic pain and overwhelm have become expected 'normal' in your daily life.
And if that weren't enough, you feel drained of energy, irritated and plagued with mood swings that not only affect you, but the very people you love the most.
Your partner, your kids, your friends —
They don't understand what's happening to you.
And neither do you.
So you go to doctors in search of answers and solutions. You get told you're fine when you know you're not!
But here's what happens: doctors were taught to pigeon hole everyone into the same category.
They only offer artificial medications, bloody surgeries (that often have to be repeated) or unreliable hormone replacement therapy (HRT) with side effects.
All these medical solutions are like band-aid cover ups. They simply deal with a few symptoms, while triggering a dozen others.
And the reason why you never get to feel like yourself again, no matter how many treatments you get, is…
They don't get to the root cause of crippling hormone imbalance symptoms
So you're forced to do your own research and try random alternative solutions hoping one of them will help you live a normal life again.
You try diets such as keto, paleo, the horrible fodmap, "hormone balancing diets," the carnivore diet — you even go vegan for a while — yet none of them help. They're either too restrictive or too complicated to follow.
You try many different supplements… and some of them work for a while.
But many of them simply don't work for you.
They are all too one-dimensional. They are all missing something, yet you just don't know exactly what that is.
So you start mixing and matching them, yet the different ingredients don't play well together. Many of them even seem to work against you.
At this point, you may be thinking there's something wrong with YOU. But let me assure you…
This is NOT your fault.
And here's exactly why…
All of these so-called solutions have one major flaw that's actually the KEY to getting back control over your body, your emotions and your well-being:
None of them adapt to the
unique needs of your body
You see, hormone balance is complicated. There are hundreds of different moving parts that are all different and FEEL different for each and every woman.
For some women, the root cause could simply be Estrogen Dominance. But for most women, it's a combination of factors such as Imbalanced Estrogen Levels, Chronic Inflammation, an unbalanced gut and rollercoaster Glucose Levels.
Then you need to consider your age, life circumstances, past or future pregnancies, environmental factors and general health biomarkers.
So you can't go jamming a square peg into a round hole like most treatments, diets, and alternative solutions out there.
This is why many of the options you try simply do not work for YOU.
Yet there had to be a solution to this complex issue that burdens millions of women of all ages… And the answer came from science.
The Incredible 'A-ha' Moment After Meticulously Going Through 13,267 Research Studies
Here at Happy Mammoth, we obsess over "unsolvable" health problems.
Mostly because we, like everyone else, have to live with these problems as well… or even worse, we have to watch our loved ones suffer.
So our Research and Development team spent over a year going through tens of thousands of the latest cutting edge research studies to find a solution to the impossible hormonal imbalance burden.
We then went one step further…
We assembled a focus group of 334 women of all different ages. Each member of the focus group was dealing with their own unique set of hormone related health challenges.
This combination of research and our 334 strong focus group was combined with one other unique advantage…
Our years of experience with women's gut, digestive and microbiome health enabled us to discover 4 new insights during our research that others missed, overlooked or neglected entirely.
And what we discovered was an amazing new to balance hormones using a 360-degree, natural holistic system that we like to call…
The Newly Discovered
4 Pillars of Hormone Harmony™
Pillar #1

Unbalanced Hormones Levels
Hormone imbalances can come in many different forms. And it looks different from woman to woman. Whilst there are a few different hormones that create imbalances, the single biggest "domino" hormone is Estrogen. Estrogen is crucial for day-to-day functioning. Without it, you end up with vaginal changes that lead to painful urination, hot flashes, moodiness, irregular periods and brain fog.
Too much Estrogen can wreak total havoc
on your entire body
Causes:
Many women suffer from Estrogen Dominance in their twenties and thirties. ED is often caused by consumption of human birth control pills for many years or exposure to xenoEstrogens and exogenous Estrogens.
These types of Estrogens are known as "fake Estrogens" because they mimic estrogen inside your body. They are often found in beauty products, pollutants, toxins, plastic, the environment, brake-dust and the building materials found in your homes.
Symptoms:
It can cause things ranging from fatigue and overwhlem to fibroids, endometriosis, abnormal menstruation, weight gain (particularly around the tummy, hips, midsection and thighs), bloating, low moods and irritability (for no reason).
Too much Estrogen can wreak total havoc
on your entire body
Causes:
Perimenopause begins several years before menopause. It's the time when the ovaries gradually begin making less Estrogen. Perimenopause lasts right up until menopause—the point when the ovaries stop releasing eggs.
Symptoms:
This drop in Estrogen speeds up in the last one to two years of Perimenopause. At this stage, many women already have menopause symptoms such as: hot flashes, breast tenderness, fatigue, irregular periods, vaginal dryness, mood swings and trouble sleep.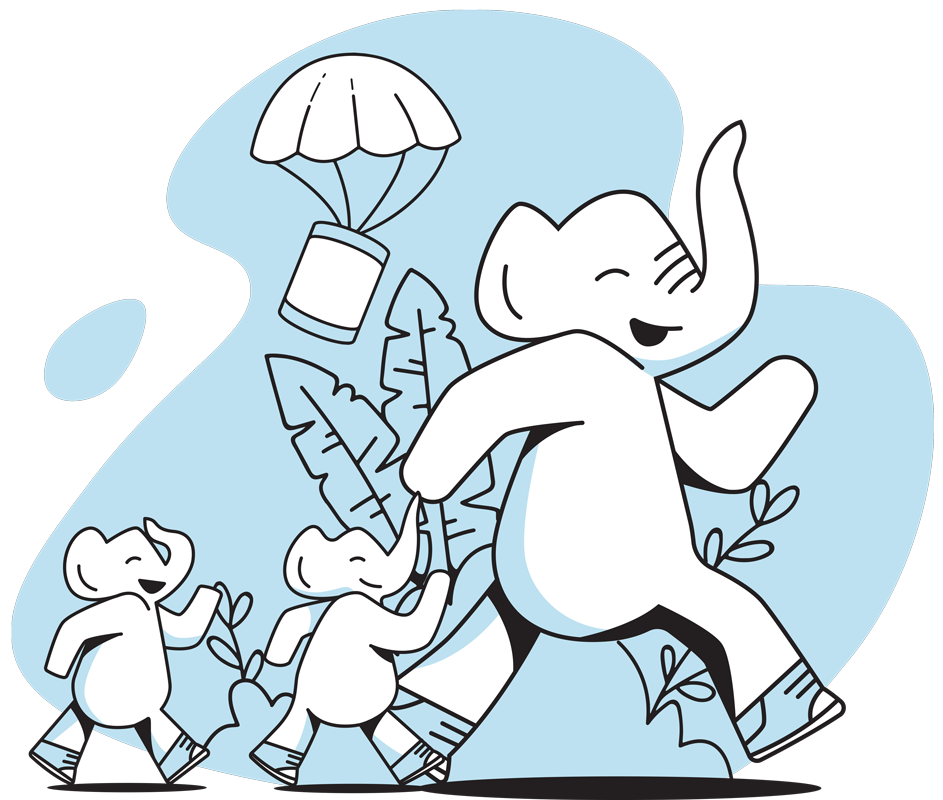 We've successfully tested the synergistic natural ingredient combination that balances your Estrogen, cortisol, progesterone, prolactin and testosterone levels. This alone helps clear up hot flashes, night sweats, bloating, cravings, weight gain you can't control, irregular periods, cramping and much more.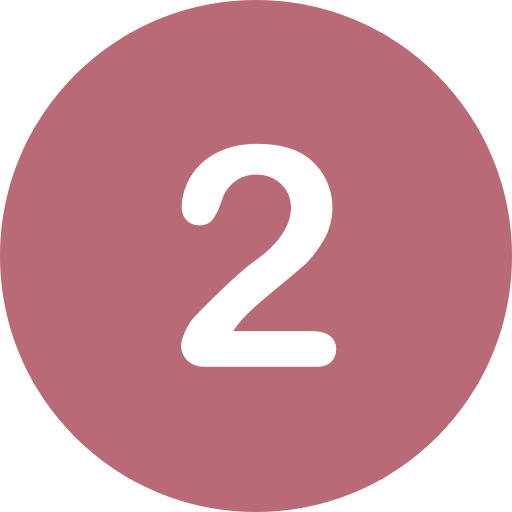 Pillar #2

The Gut-Hormone Connection
The gut-hormone connection has now been officially recognised by doctors, professors and scientists as playing a critical role in hormone balance, regulation and emotional wellbeing.
Causes:
Gut flora imbalances (also known as dysbiosis) occurs when too many bad bacteria take over the gut microbiome — and it increases your risk of chronic disease through chronic gut issues such as leaky gut syndrome.
As its name implies, leaky gut means your intestinal lining cells become looser. Larger molecules slip through the gut wall that shouldn't, creating an immune response. The response triggers chronic inflammation. One of the primary causes of hormonal imbalances in women.
Symptoms:
Leaky gut and other gut imbalances can impact other hormones including estrogen by disrupting estrobolome, the gut bacteria that metabolise Estrogens. Chronic estrogen imbalances increase your risk of serious health conditions. Especially after menopause. Research also shows that gut health can impact central nervous system disorders including mood and irritability disorders.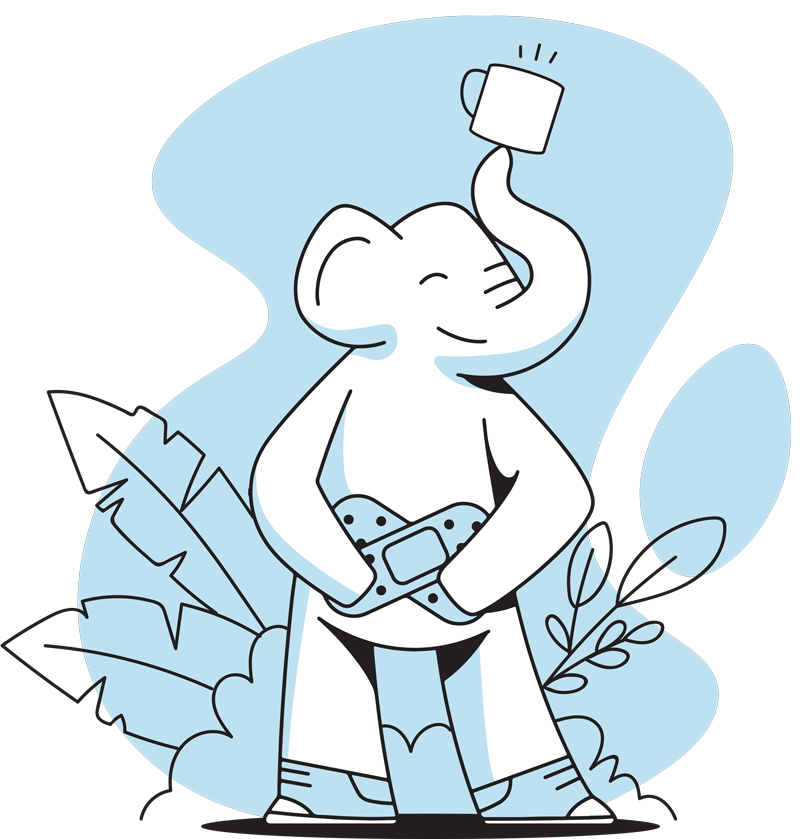 We've discovered the three most science-backed Probiotic strains for women's health that not only bring balance to your gut microbiome, but also reduce gut inflammation, eliminate bloating, gas and work through the gut-brain connection to create feelings of joy and happiness.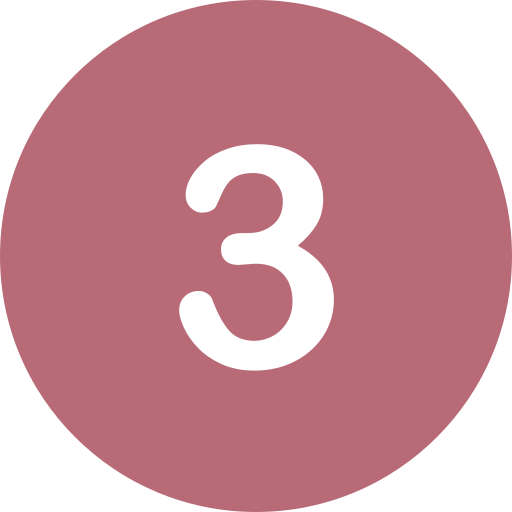 Pillar #3

The Mood-Hormone Connection
This is one of the most unspoken about areas of women's health because of the consequences it can have across your entire life. Yet, we think it's the most important.
Causes:
During the transition to menopause, levels of the hormone Estrogen drop, causing wide-ranging changes throughout the body. ... Lower levels of Estrogen have been linked to irritability, fatigue, stress, forgetfulness, irritability and difficulty concentrating. Then on top of this, the gut-brain axis sends signals of unhappiness, irritability and general sadness to the brain when your gut remains unbalanced and inflamed.
Symptoms:
Emotional rollercoasters, mood swings, stress, irritability and low moods make up a significant component of the symptoms that come with the 3 stages of Menopause, Estrogen Dominance and other hormone imbalances.
We've pinpointed the natural ingredients that trigger an immediate calm within 9-minutes of consuming and eliminate stress, irritability and overwhelm. The same ingredients are proven to give you a 20% increase in short-term memory, confidence and self-worth.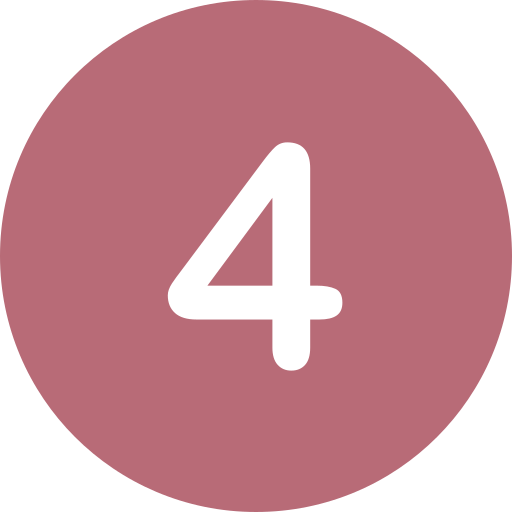 Pillar #4

The Glucose-Hormone Connection
Sugar and refined carbohydrates are best known for their effects on weight gain, but these foods are frequently at the root of your worst PMS and menopause symptoms.
Causes:
Sugar not only provides major highs and lows in mood and energy, it can also disrupt one of the most powerful factors in the body: blood sugar levels. And blood sugar levels are closely connected to all of the other hormones in your body, including Estrogen and testosterone.
When blood sugar spikes, typically after a meal high in sugar, this can lead to lower levels of an important proteins.
SHBG binds excess Estrogen and testosterone in the blood. Yet when it's low, these hormone levels increase. Elevated blood sugar levels also increases the production of testosterone, which is then converted into even more Estrogen by fat tissue in the belly.
Symptoms:
These effects mean the ratio of Estrogen to progesterone (known for keeping us calm and happy) is way too high, leading to irritability, overwhelm, and more. And as women reach menopause, symptoms get more intense and can include hot flashes and night sweats as well. It also causes extreme cravings for sugary and fatty foods along with weight gain you cannot control.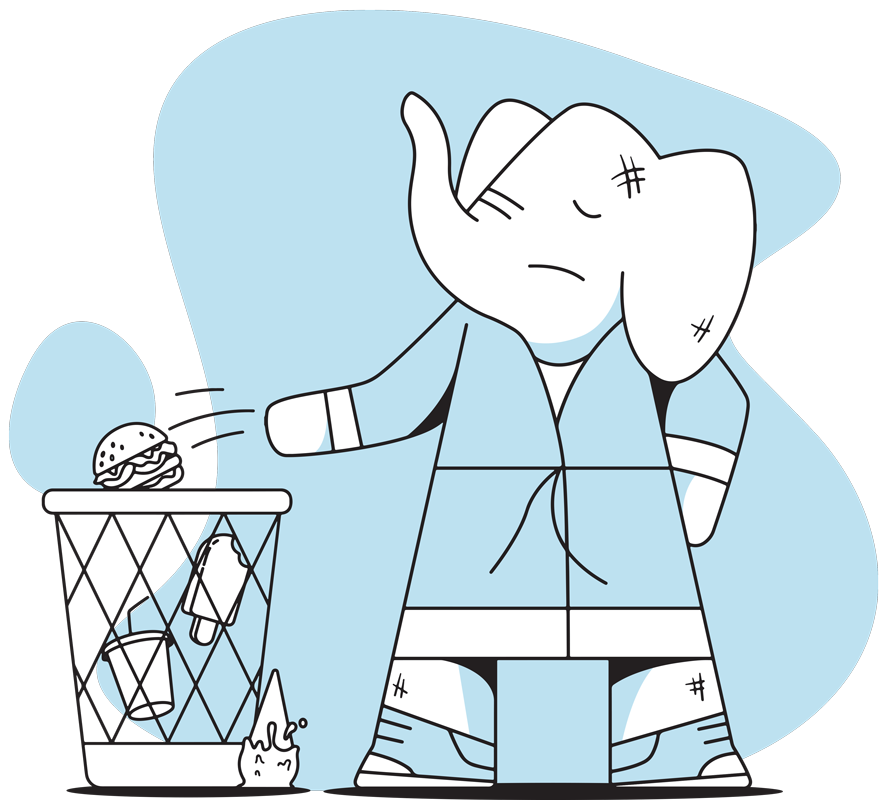 The specific plant-based ingredients we found can bring blood glucose levels under control 100% naturally. By stopping blood sugar spikes, you'll finally stop uncontrollable weight gain and energy crashes, control food cravings and feel fuller for longer after meals.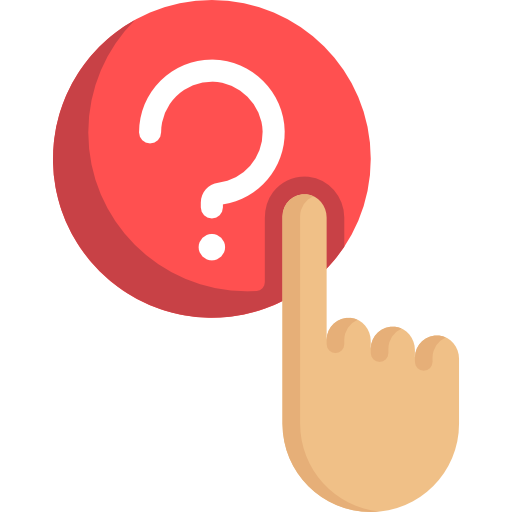 As you can see, these 4 Pillars are undeniably linked together
In order to rebalance your entire hormonal system and get back control over your body, your emotions and your wellbeing and mind, you need to tackle ALL of these 4 pillars at once.
And that's exactly what we've been working on for the last year:
Creating a new 100% natural solution that is scientifically proven to target and correct ALL 4 Pillars at once, according to YOUR body's unique needs.
Introducing
Hormone Harmony™
Your Best Years Are Now The Ones In Front Of You —Not Behind You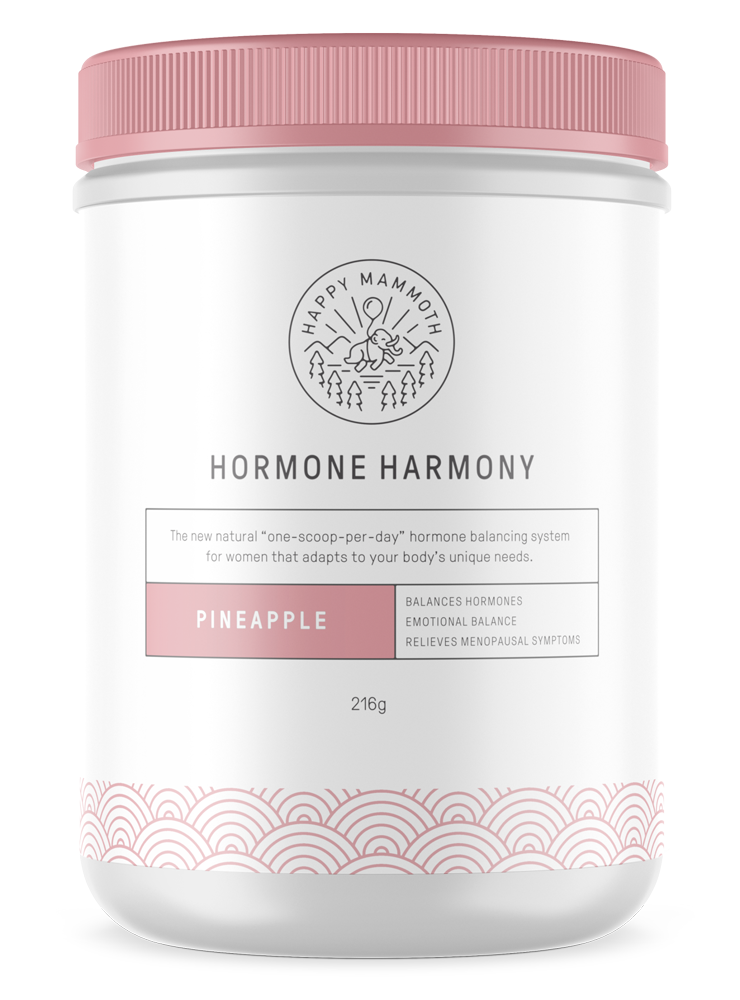 Hormone Harmony™ is the world's first intelligent balancing system that gets your hormones working for you — not against you — to create newfound happiness, confidence and success.
Thanks to the unique ingredients that adapt to your body's specific needs, it works for women of all ages going through Perimenopause, Menopause, Post-Menopause, Estrogen Dominance, PCOS, Endometriosis and other Hormone Imbalances.
The formula easily adapts to your body's unique needs because of its unique, clinically validated ingredients called "adaptogens".
Their amazing ability of these adaptogens is to target YOUR specific problems and fix them from the inside out, on autopilot:
The Mood-Sleep Connection:
Targeted delivery of 30 billion of the three most studied and proven probiotic strains for women's health: Lactobacillus Acidophilus, Lactobacillus Plantarum and Lactobacillus Rhamnosus shown to:
Shown to decrease symptoms of IBS, bloating, pain, pressure and gas
Bring bacterial balance to your gut microbiome
Eases gut induced inflammation from a leaking gut
Works at the gut-brain axis to create feelings of positivity
Shown to restore balance to the vaginal microbiome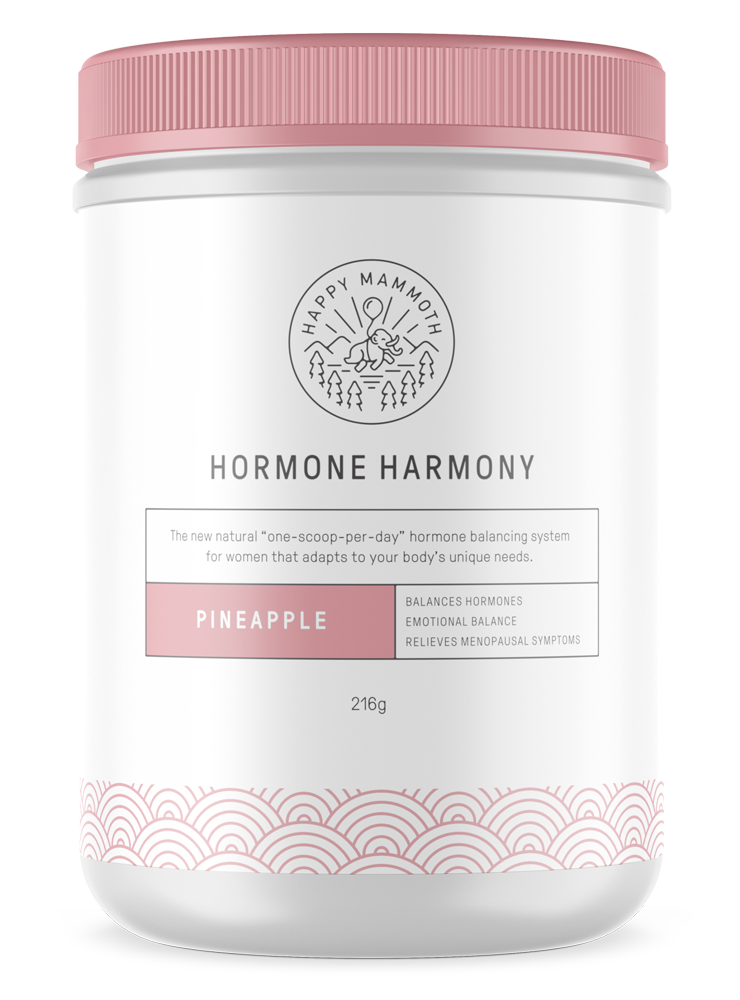 The Mood-Hormone Connection:
Hormone Harmony contains two clinically validated adaptogens — Ashwagandha and Rhodiola Extracts with a unique type of Maca shown to soothe Irritability, mood swings and low moods:
Rhodiola to increase feelings of calm, happiness, self-worth and confidence
Ashwagandha to ease stress up to 44%. Rhodiola to increase memory by 20%
Ashwagandha to balance cortisol levels responsible for weight gain
Maca reignites vitality and blood flow
The Hormone-Sleep Connection:
Contains a synergic blend of Gelatinised Maca, Chaste Tree Berry Extract, Broccoli Sprouts and Rosemary Extract in clinically validated amounts. These ingredients have been shown to help eliminate:
Activates Phase 1 and 2 detoxification pathways to flush out excess Estrogen
Broccoli Sprouts, Rosemary and Maca are shown to balance and increase Estrogen
Chaste Tree Berry and Maca balance Progesterone, Testosterone and Prolactin
Experience a 74% to 84% reduction in hot flashes and night sweats
Supports a 74% decrease in menopausal symptoms within 30 days
Works for Women of all ages going through Peri-Menopause, Menopause, Post-Menopause, Estrogen Dominance, PCOS, Endometriosis, other Hormone Imbalances and women who just don't feel like themselves.
Allows menopause to happen naturally with minimisation of crippling symptoms
Clears up those past years of craziness
Activates A 74% Reduction In Symptoms In 29 Days (Or Less) With Natural Ingredients Validated By 4,391 Research Studies
The Hormone-Glucose Connection:
Sugar and carbohydrates are best known for their effects on weight gain, but these foods are at the root of your worst menopause symptoms. This unique complex contains Berberine Bark Extract which is shown to:
Deep Sleep Mode quietly ramps up your metabolism whilst you're sleeping to turn on overnight fat burning
Works to balance blood sugar levels naturally to stabilise mood and energy
Supports elimination of sugar and hunger cravings so you feel fuller for longer
Feel more satisfied and content eating less meals throughout the day
Shown to decrease fasting blood glucose levels within 30-days
Ultra Premium Natural Ingredients Support By 4,391 Research Studies:
Ingredients: Coconut Oil Powder, Natural Flavours, Gelatinised Maca Powder, Women's Probiotic Hormone Balance Blend 30 billion CFU/g (Lactobacillus acidophilus (10 billion CFU/g), Lactobacillus plantarum (10 billion CFU/g) and Lactobacillus Rhamnosus (10 billion CFU/g), Australian Grown Broccoli Sprout Powder, Ashwagandha Extract 25:1, Rhodiola Rosea Extract (5% Rosavins + 2% Salidroside HPLC), Chaste Tree Berry Extract (0.5% Agnusides HPLC), Organic Stevia Leaf Extract, Rosemary Extract (7.5% Rosemarinic Acid HPLC) and Berberine Bark Extract 97% HPLC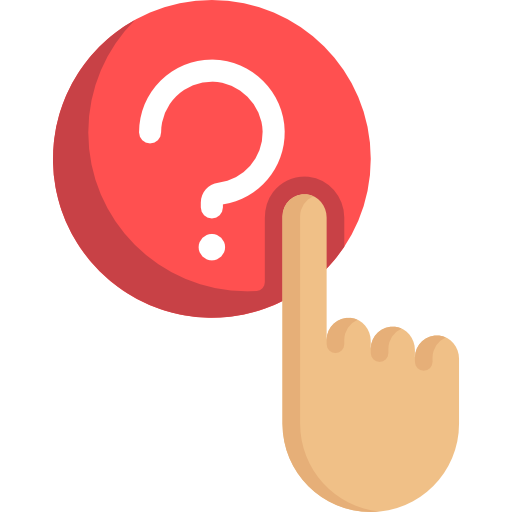 Hormone Harmony™ Is Scientifically Formulated For Women Of All Ages With:
Hormone Harmony™ Compared To
Mass Market, One-Dimensional Hormone Products
Outdated Mass Market Products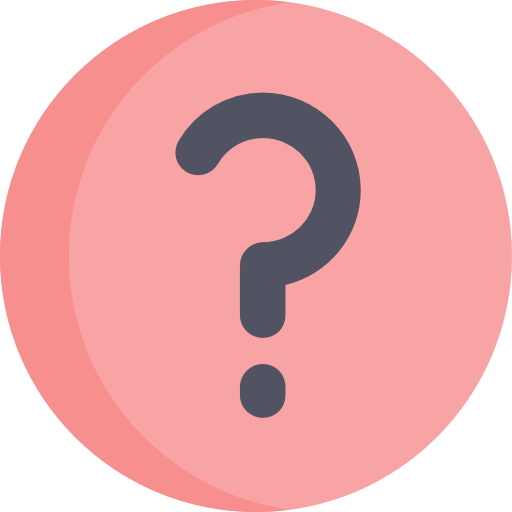 Not a synergistic system — ingredients cannibalise each other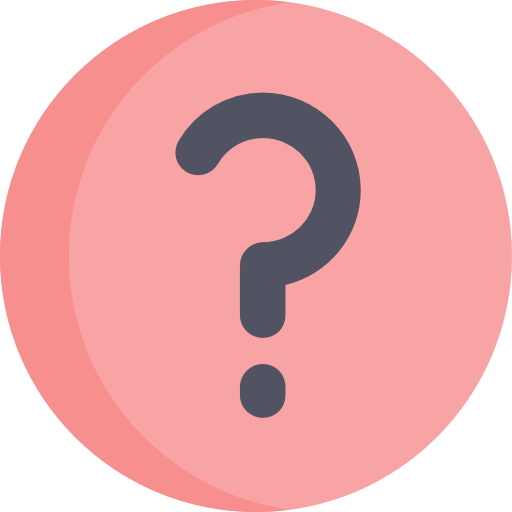 DOES NOT adapt to the unique needs of your body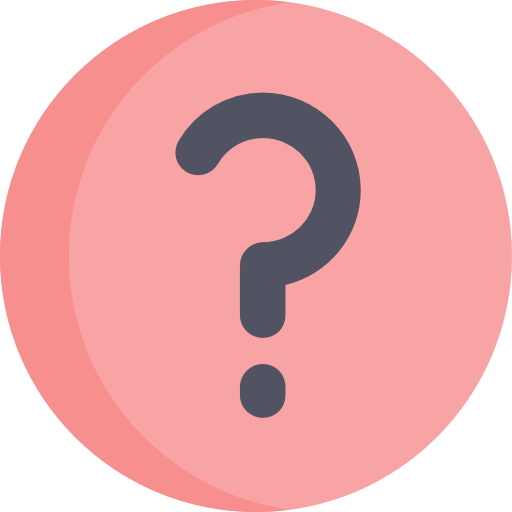 Doesn't address mood or provide emotional support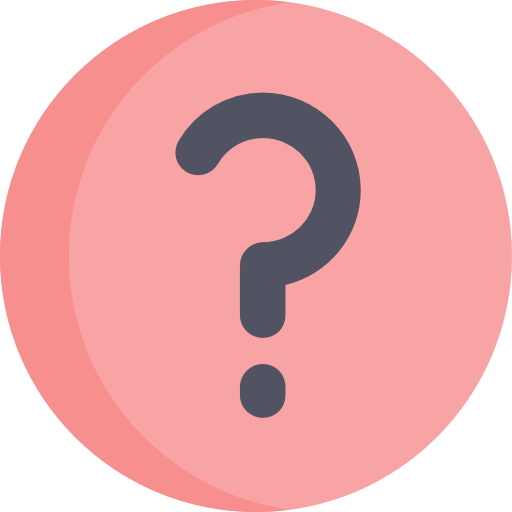 Treats 1 or 2 symptoms. Doesn't get to the root cause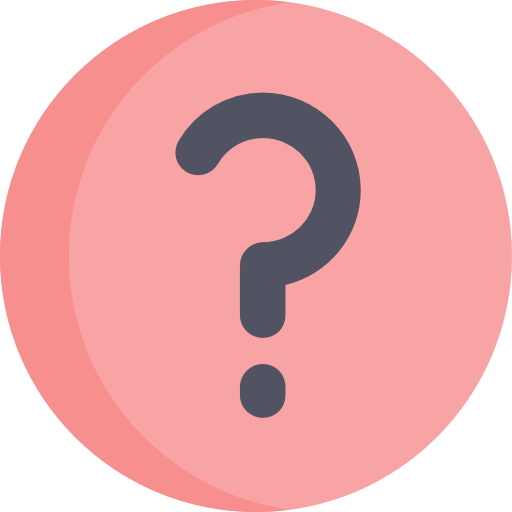 May contain out-dated inflammatory whey protein as a filler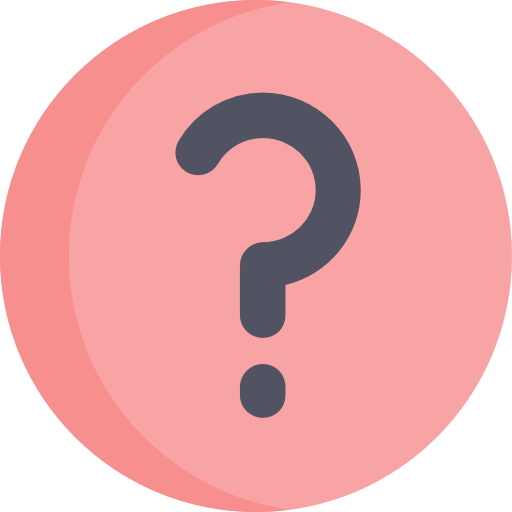 May contain toxic fillers your body cannot handle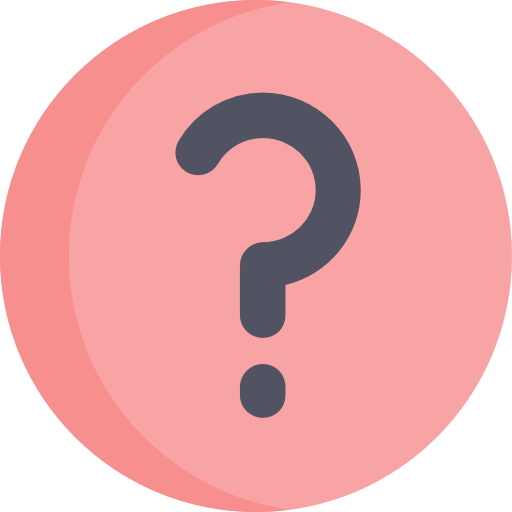 Ingredients not backed by clinical studies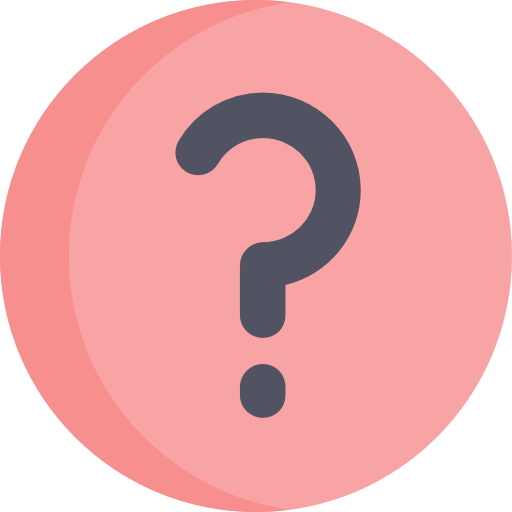 Slapped together to make a quick dollar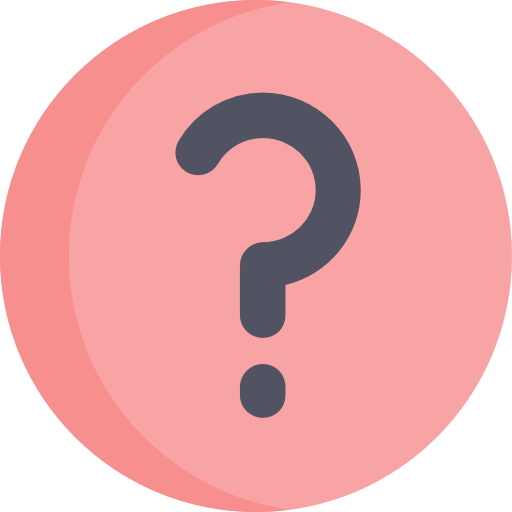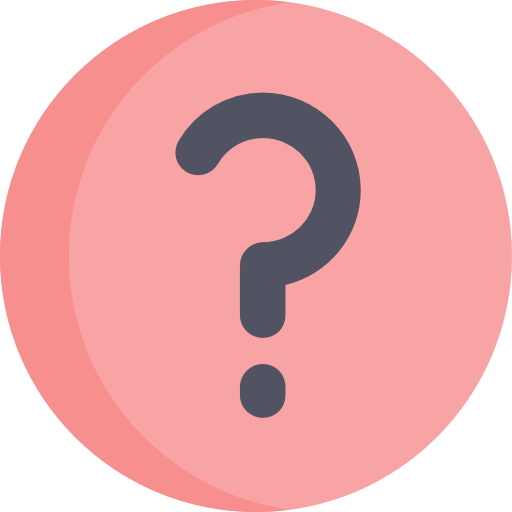 May contain GMO's, soy, corn, dairy or gluten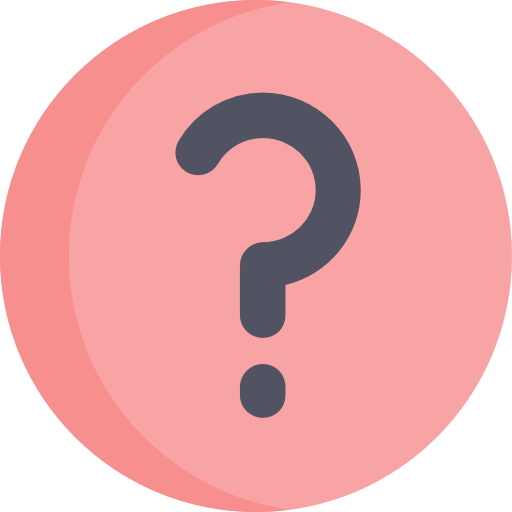 May contain dangerous artificial sweeteners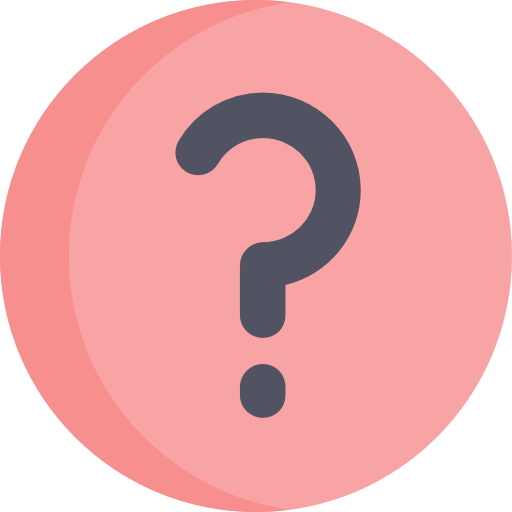 Does not clear up past years of craziness
New Plant-Based Hormone Harmony™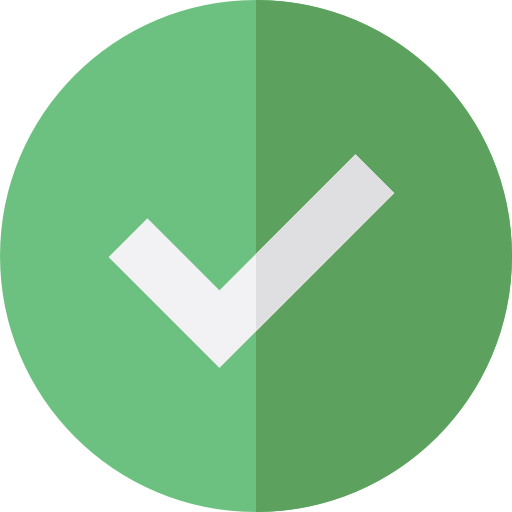 The world's first 'intelligent' hormone balancing system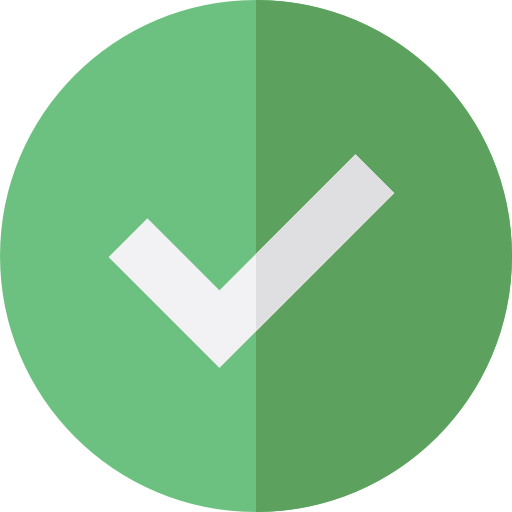 Adapts to the unique needs of your body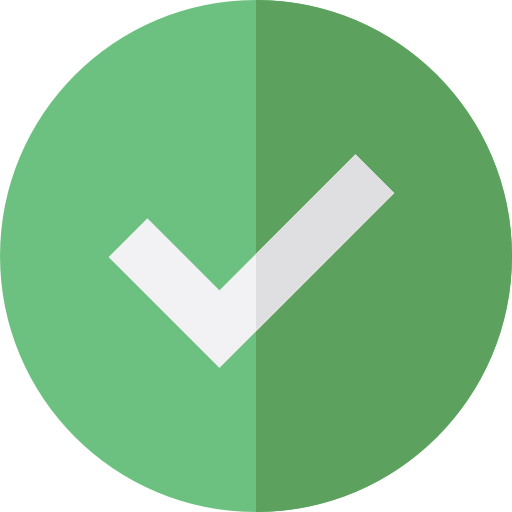 Addresses mood, stress and delivers emotional support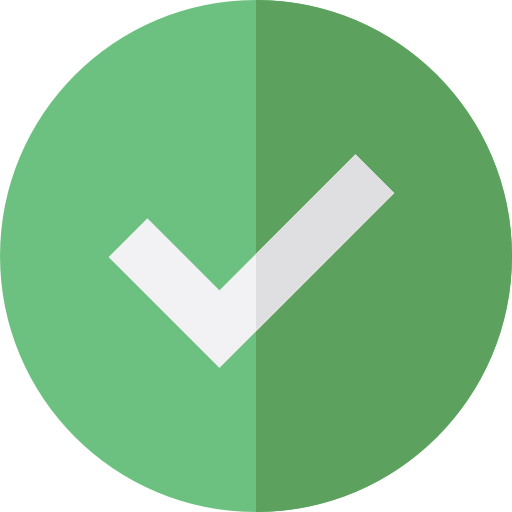 Treats BOTH the symptoms AND the root cause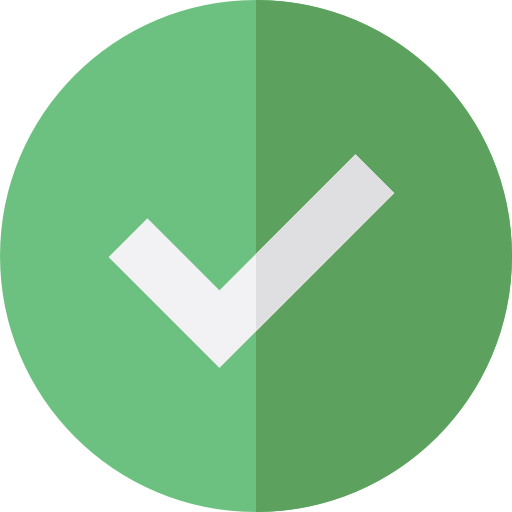 Does not contain out-dated whey protein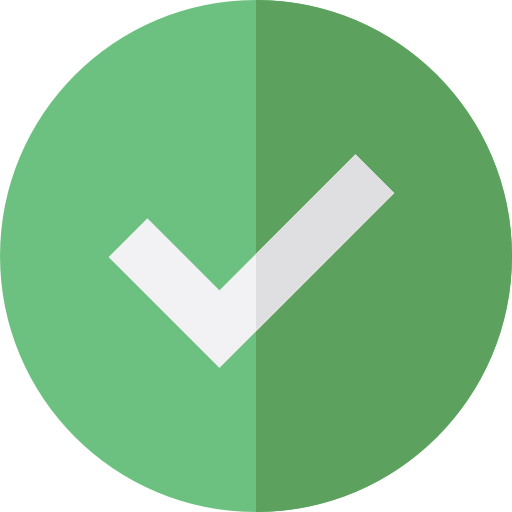 Does not contain fillers or unnatural ingredients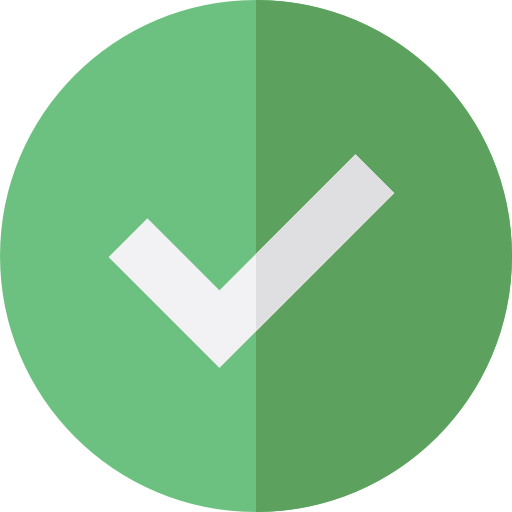 Ingredients dosed at correct amounts in the most effective form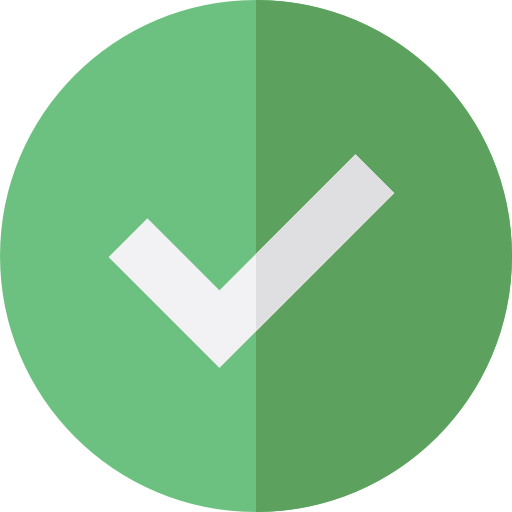 Over one year of development with ultra premium ingredients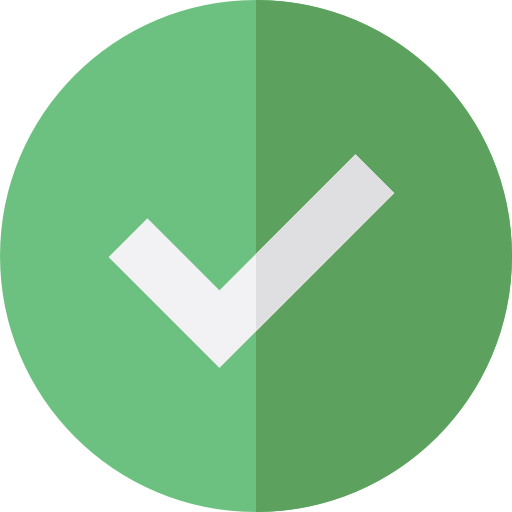 100% natural and plant-based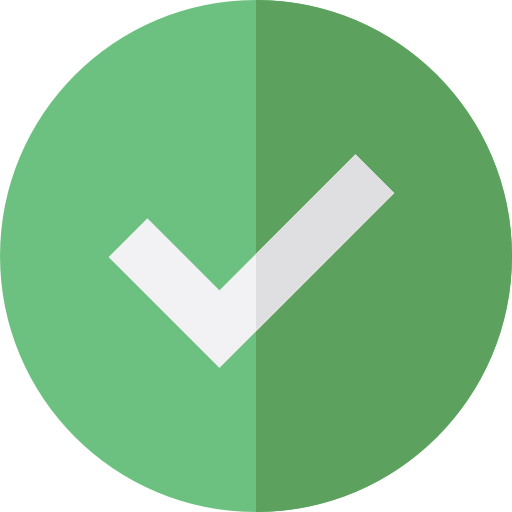 Free from GMO's, soy, corn, dairy or gluten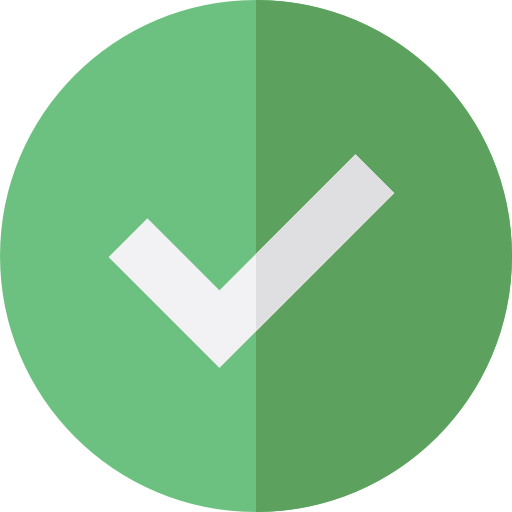 Does not contain artificial sweeteners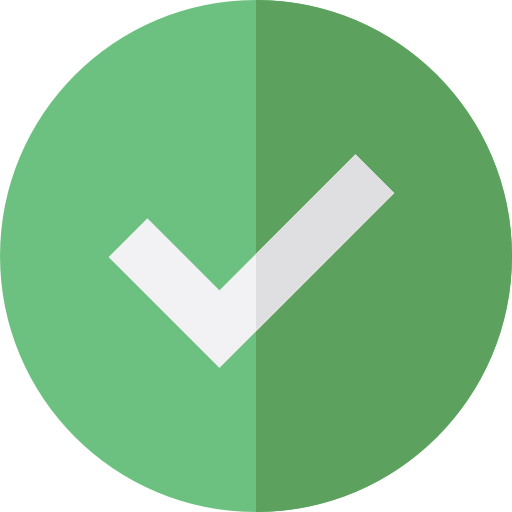 Clears up those past years of craziness
So What Will You Choose To Do TODAY?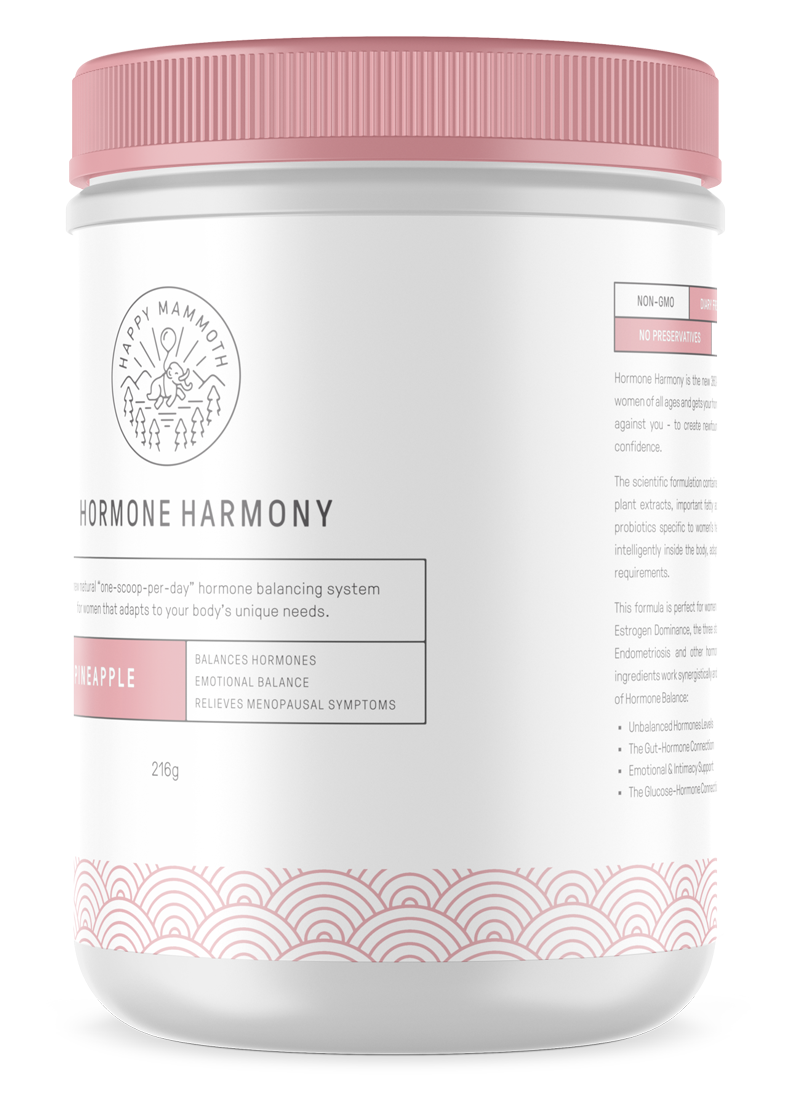 There's no doubt about it—
This constant suffering needs to stop before it gets even worse.
It's difficult to imagine it getting any worse... but hormonal imbalances do worsen with time, health complications become unbearable, and your loved ones can only take so much. Yet, here's what you need to know right now:
We understand that your lack of energy is making it IMPOSSIBLE for you to change your lifestyle.
I understand that you're hurt, depressed, and misunderstood even by your closest family and friends
I understand that you're sick and tired of trying so-called solutions that either don't work for you… or make it even worse.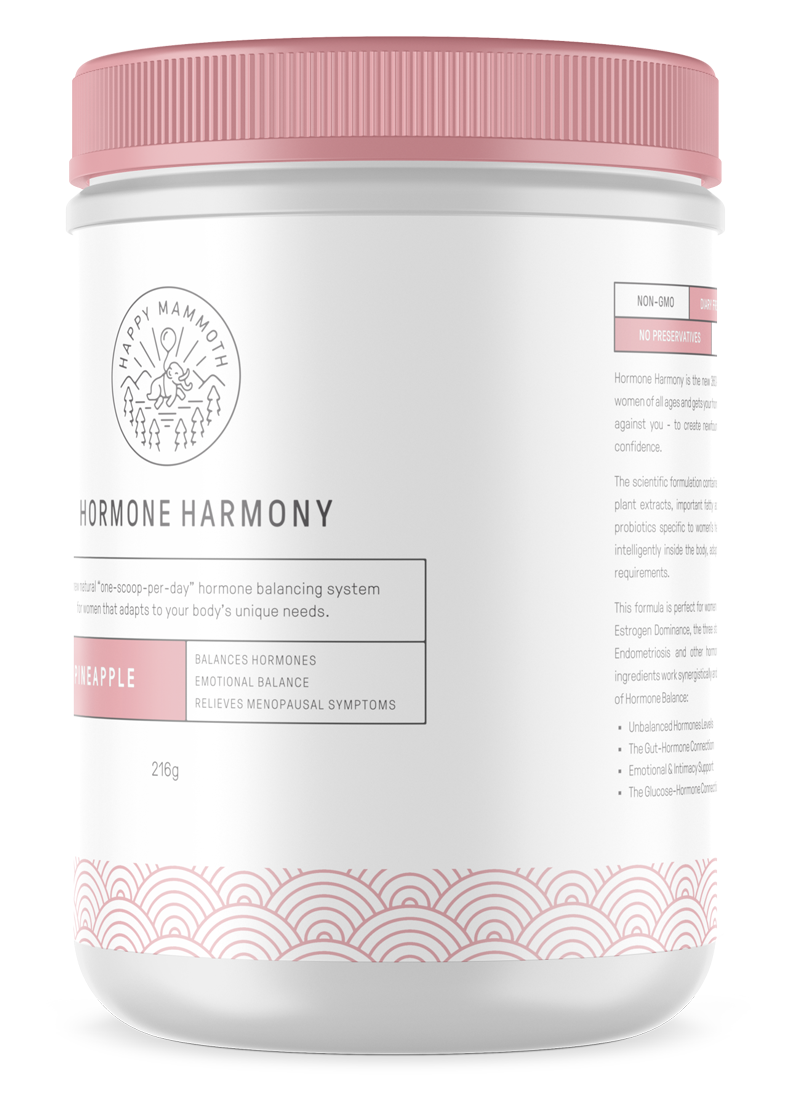 Yet, that's exactly why we've spent the past YEAR going through 13,267 scientific studies and creating Hormone Harmony.
SO NOW YOU CAN FINALLY HAVE A SCIENTIFICALLY-PROVEN SAFE SOLUTION THAT WORKS ON AUTOPILOT—WHICH MEANS IT DOES EVERYTHING FOR YOU!
But right now, you have to do one thing:
Pick ONE of the TWO choices. It will be easy, you'll see
Choice #1: Ignore everything we've shown you on this page and go through the traditional journey every woman is forced to endure…
Spend hundreds on artificial medications with unexpected side effects;
Waste months or even years and thousands of dollars visiting doctors, specialists and hospitals only to end up nowhere;
Try exclusion diets that months to get results because you have to exclude foods one by one. Then wait to see if there are any improvements or not. Not only does it takes ages to see results, but it also restricts you from eating some of your favourite foods and cripples your social life entirely.
You could try one of the latest diets including Keto, Gluten Free, Dairy Free, Lectin Free, Paleo, Vegetarian or even go Vegan. Yet, in our focus group of 334 women, we discovered the majority of women didn't feel any difference when to came to Hormone Balance on these diets.
And when worse comes to WORST…
Get put on unreliable hormone replacement therapy that may create more problems that it solves.
Or even be referred to have a bloody surgery which often has to be repeated—painful recovery included.
Now we aren't saying these options don't work. They could... Yet the failure rate is high. And you've probably had more than your fair share of it.
So we're giving you a second chance to live your life to the fullest:
Choice #2: Ignore everything we've shown you on this page and go through the traditional journey every woman is forced to endure…
Our research team pioneered the newly established 4-pillars of Hormone Harmony to create this new system that adapts to you body's unique needs.
All ingredients are backed by scientific studies, dosed at the clinically proven amount and delivered into your body in the best possible (and most expensive) ingredient form. All it takes is one-scoop-per-day.
The science demonstrates you will start experiencing mood results right away and notice a massive difference within 29 days or less...
Invest In Hormone Harmony™ Today To Make New, Long Lasting Positive Hormone Health Changes
Keep scrolling to view ALL pricing options:
6x Hormone Harmony™
$49.99 per jar
Six Months of The Most Complete Hormone Balance
Natural Pineapple Flavour
Complete Hormone Balance and reduction in symptoms - Regain Control and Feel Like YOU Again
Free Copy of our new book (digital): Unlimited Hormone Balance - the most complete resource on Hormone Balance to support Hormone Harmony™
PRO Hormone Balance
POPULAR
2x Hormone Harmony™
Just $74.99 per jar
Two Months of Hormone Balance
Natural Pineapple Flavour
Good Hormone Balance and reduction in most symptoms -
Emotional Balance and Start Feeling Like YOU again 
1x Hormone Harmony™
$109.99 per jar
One Month of Hormone Balance
Natural Pineapple Flavour
The beginnings of Hormone Balance with immediate mood balancing effects
3-month minimum then cancel anytime
• Long-term hormone balancing power
• Reduce Uncontrollable Sugar Cravings Quickly
• Easier and Effortless Weight Loss
By clicking this button, I am agreeing that this is a subscription product and has a 3 month minimum period before it can be cancelled and it cannot be cancelled early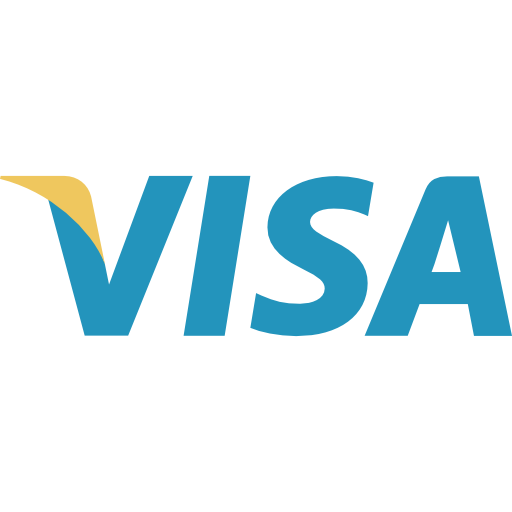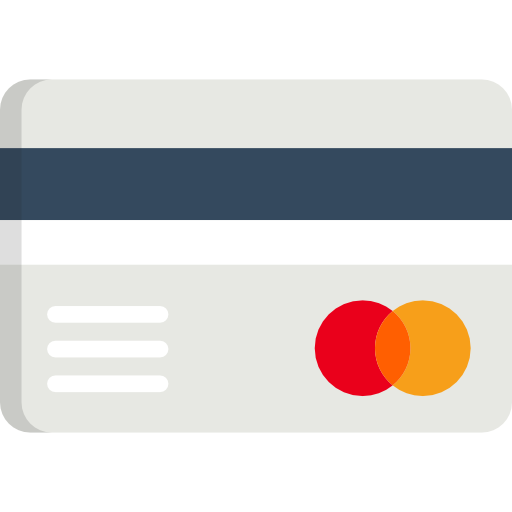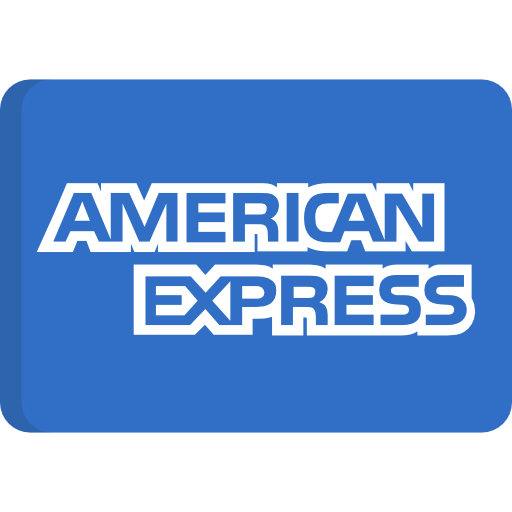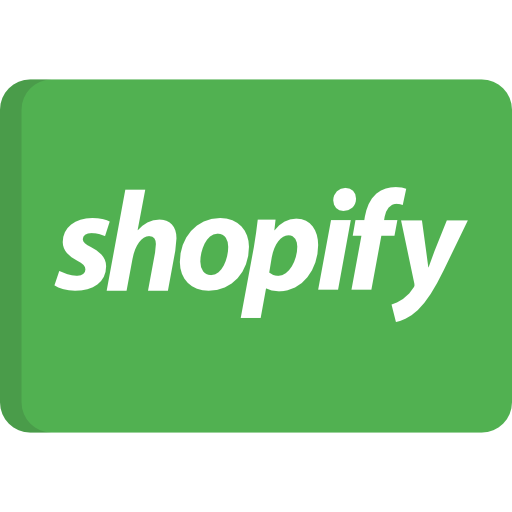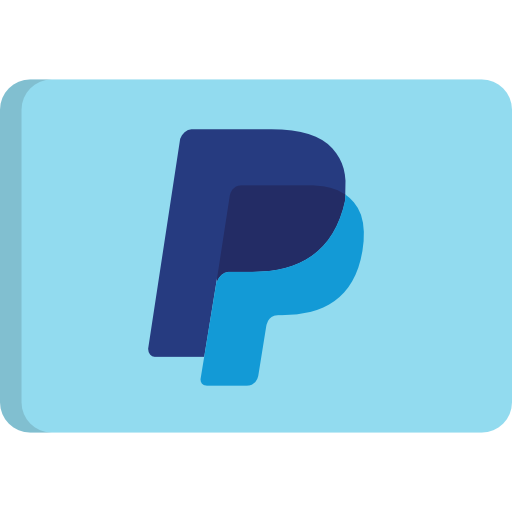 Responsive Customer support
Speak with one of our wellness experts, Sarah or
Matt on instant chat or email.
Same day dispatch shipping on orders before
1pm.
Guaranteed 100% safe with encrypted SSL
secure technology. Maintained daily.
Supporting Scientific References:
Perfumi, M. and Mattioli, L. (2006). Adaptogenic and central nervous system effects of single doses of 3% rosavin and 1% salidroside Rhodiola Rosea L. extract. Phytotherapy Research, 21(1), pp.37-43. Available at: https://onlinelibrary.wiley.com/doi/abs/10.1002/ptr.2013 
Darbinyan, V., Aslanyan, G., Amroyan, E., Gabrielyan, E., Malmström, C. and Panossian, A. (2007). Clinical trial of Rhodiola rosea L. extract SHR-5 in the treatment of mild to moderate depression. Nordic Journal of Psychiatry, 61(5), pp.343-348. Available at: https://www.tandfonline.com/doi/abs/10.1080/08039480701643290 
Cms.herbalgram.org. (2019). Press Releases: Swedish Rhodiola rosea Extract Effective in Treating Mild to Moderate Depression in New Clinical Trial. [online] Available at:

http://cms.herbalgram.org/press/2007/swedish_rhodiola_rosea_depression.html?ts=1559574417&signature=f27c3ae49f47fb61756fd574f5c0dc4b

[Accessed 6 Nov. 2019]. Available at: http://cms.herbalgram.org/press/2007/swedish_rhodiola_rosea_depression.html?ts=1559574417&signature=f27c3ae49f47fb61756fd574f5c0dc4b 
Bystritsky, A., Kerwin, L. and Feusner, J. (2008). A Pilot Study of Rhodiola Rosea (Rhodax®) for Generalized Anxiety Disorder (GAD). The Journal of Alternative and Complementary Medicine, 14(2), pp.175-180. Available at: https://www.liebertpub.com/doi/abs/10.1089/acm.2007.7117 
Olsson, E., von Schéele, B. and Panossian, A. (2008). A Randomised, Double-Blind, Placebo-Controlled, Parallel-Group Study of the Standardised Extract SHR-5 of the Roots ofRhodiola roseain the Treatment of Subjects with Stress-Related Fatigue. Planta Medica, 75(02), pp.105-112. Available at: https://www.thieme-connect.com/products/ejournals/abstract/10.1055/s-0028-1088346 
Dahlberg CJ, e. (2019). A 13-week low glycemic load diet and lifestyle modification program combining low glycemic load protein shakes and targeted nutraceuticals improved… – PubMed – NCBI. [online] Ncbi.nlm.nih.gov. Available at:

https://www.ncbi.nlm.nih.gov/pubmed/28800398

[Accessed 7 Nov. 2019]. Available at: https://www.ncbi.nlm.nih.gov/pubmed/28800398 
Guarino G, e. (2019). Bioimpedance analysis, metabolic effects and safety of the association Berberis aristata/Bilybum marianum: a 52-week double-blind, placebo-controll… – PubMed – NCBI. [online] Ncbi.nlm.nih.gov. Available at: https://www.ncbi.nlm.nih.gov/pubmed/28685558 [Accessed 7 Nov. 2019]. Available at: https://www.ncbi.nlm.nih.gov/pubmed/28685558 
Cao, C. and Su, M. (2019). Effects of berberine on glucose-lipid metabolism, inflammatory factors and blooth sugar levels in patients with metabolic syndrome. Experimental and Therapeutic Medicine.. Available at: https://www.ncbi.nlm.nih.gov/pmc/articles/PMC6434235/ 

The link is the same as 8

Lin, J., Cai, Q., Liang, B., Wu, L., Zhuang, Y., He, Y. and Lin, W. (2019). Berberine, a Traditional Chinese Medicine, Reduces Inflammation in Adipose Tissue, Polarizes M2 Macrophages, and Increases Energy Expenditure in Mice Fed a High-Fat Diet. Medical Science Monitor, 25, pp.87-97. Available at: https://www.ncbi.nlm.nih.gov/pubmed/30606998 
Choudhary, D., Bhattacharyya, S. and Joshi, K. (2016). Body Weight Management in Adults Under Chronic Stress Through Treatment With Ashwagandha Root Extract. Journal of Evidence-Based Complementary & Alternative Medicine, 22(1), pp.96-106. Available at: https://www.ncbi.nlm.nih.gov/pmc/articles/PMC5871210/ 
Jain, S., Shukla, S., Sharma, K. and Bhatnagar, M. (2001). Neuroprotective Effects of Withania somnifera Dunn. in Hippocampal Sub-regions of Female Albino Rat. Phytotherapy Research, 15(6), pp.544-548. Available at: https://www.ncbi.nlm.nih.gov/pubmed/11536389 
Chandrasekhar, K., Kapoor, J. and Anishetty, S. (2012). A prospective, randomized double-blind, placebo-controlled study of safety and efficacy of a high-concentration full-spectrum extract of Ashwagandha root in reducing stress and anxiety in adults. Indian Journal of Psychological Medicine, 34(3), p.255. Available at: https://www.ncbi.nlm.nih.gov/pmc/articles/PMC3573577/ 
Provino, R. (2019). Australian Journal of Medical Herbalism – The Role of Adaptogens in Stress Management (Health Collection) – Informit. [online] Search.informit.com.au. Available at: https://search.informit.com.au/documentSummary;dn=141015308096078;res=IELHEA 
Mayo, J. (1998). Black Cohosh and Chasteberry: Herbs Valued by Women for Centuries. [online] Pdfs.semanticscholar.org. Available at: https://pdfs.semanticscholar.org/dcc5/37a8da60cde7b0f5cecb701c2e161b62ac88.pdf 
Meissner, H. (2019). Hormone-Balancing Effect of Pre-Gelatinized Organic Maca (Lepidium peruvianum Chacon): (II) Physiological and symptomatic responses of early-postmenopausal women to standardized doses of Maca in Double Blind, Randomized, Placebo-Controlled, Multi-Centre Clinical Study. [online] Ijbs.org. Available at: http://ijbs.org/User/ContentFullText.aspx?VolumeNO=2&StartPage=360 
Ibrahim, N., Shalaby, A., Farag, R., Elbaroty, G., Nofal, S. and Hassan, E. (2008). Gynecological efficacy and chemical investigation of Vitex agnus-castus L. fruits growing in Egypt. Natural Product Research, 22(6), pp.537-546. Available at: https://www.ncbi.nlm.nih.gov/pubmed/18415863 
Atsumi, T. and Tonosaki, K. (2007). Smelling lavender and rosemary increases free radical scavenging activity and decreases cortisol level in saliva. Psychiatry Research, 150(1), pp.89-96. Available at: https://www.ncbi.nlm.nih.gov/pubmed/17291597 
Didari, T. (2019). Effectiveness of probiotics in irritable bowel syndrome: Updated systematic review with meta-analysis. Available at: https://www.ncbi.nlm.nih.gov/pmc/articles/PMC4356930/
Ki Cha, B., Mun Jung, S., Hwan Choi, C., Song, I., Woong Lee, H., Joon Kim, H., Hyuk, J., Kyung Chang, S., Kim, K., Chung, W. and Seo, J. (2012). The Effect of a Multispecies Probiotic Mixture on the Symptoms and Fecal Microbiota in Diarrhea-dominant Irritable Bowel Syndrome. Journal of Clinical Gastroenterology, 46(3), pp.220-227. Available at: https://www.ncbi.nlm.nih.gov/pubmed/22157240 
Roberts, L., McCahon, D., Holder, R., Wilson, S. and Hobbs, F. (2013). A randomised controlled trial of a probiotic 'functional food' in the management of irritable bowel syndrome. BMC Gastroenterology, 13(1). Available at:  https://www.ncbi.nlm.nih.gov/pmc/articles/PMC3605320/ 
Guglielmetti, S., Mora, D., Gschwender, M. and Popp, K. (2011). Randomised clinical trial: Bifidobacterium bifidum MIMBb75 significantly alleviates irritable bowel syndrome and improves quality of life — a double-blind, placebo-controlled study. Alimentary Pharmacology & Therapeutics, 33(10), pp.1123-1132. Available at: https://www.ncbi.nlm.nih.gov/pubmed/21418261 
Ringel-Kulka, T., Palsson, O., Maier, D., Carroll, I., Galanko, J., Leyer, G. and Ringel, Y. (2011). Probiotic Bacteria Lactobacillus acidophilus NCFM and Bifidobacterium lactis Bi-07 Versus Placebo for the Symptoms of Bloating in Patients With Functional Bowel Disorders. Journal of Clinical Gastroenterology, 45(6), pp.518-525. Available at: https://www.ncbi.nlm.nih.gov/pmc/articles/PMC4372813/ 
Ducrotté, P. (2012). Clinical trial: Lactobacillus plantarum 299v (DSM 9843) improves symptoms of irritable bowel syndrome. World Journal of Gastroenterology, 18(30), p.4012. Available at: https://www.ncbi.nlm.nih.gov/pmc/articles/PMC3419998/
Costabile, A., Bergillos-Meca, T., Rasinkangas, P., Korpela, K., de Vos, W. and Gibson, G. (2017). Effects of Soluble Corn Fiber Alone or in Synbiotic Combination with Lactobacillus rhamnosus GG and the Pilus-Deficient Derivative GG-PB12 on Fecal Microbiota, Metabolism, and Markers of Immune Function: A Randomized, Double-Blind, Placebo-Controlled, Crossover Study in Healthy Elderly (Saimes Study). Frontiers in Immunology, 8. Available at: https://www.ncbi.nlm.nih.gov/pmc/articles/PMC5733116/
Olsson, E., Schéele, B. and Panossian, A. (2009). A randomised, double-blind, placebo controlled, parallel group study of the standardised extract SHR-5 of the roots of Rhodiola rosea in the treatment of subjects with stress-related fatigue. Planta Medica, 75(09). Available at: https://www.ncbi.nlm.nih.gov/pubmed/19016404
Lekomtseva Y, e. (2019). Rhodiola rosea in Subjects with Prolonged or Chronic Fatigue Symptoms: Results of an Open-Label Clinical Trial. – PubMed – NCBI. [online] Ncbi.nlm.nih.gov. Available at: https://www.ncbi.nlm.nih.gov/pubmed/28219059
Darbinyan V, e. (2019). Rhodiola rosea in stress induced fatigue–a double blind cross-over study of a standardized extract SHR-5 with a repeated low-dose regimen on the mental performance of healthy physicians during night duty. – PubMed – NCBI. [online] Ncbi.nlm.nih.gov. Available at: https://www.ncbi.nlm.nih.gov/pubmed/11081987 
Shevtsov VA, e. (2019). A randomized trial of two different doses of a SHR-5 Rhodiola rosea extract versus placebo and control of capacity for mental work. – PubMed – NCBI. [online] Ncbi.nlm.nih.gov. Available at: https://www.ncbi.nlm.nih.gov/pubmed/12725561
Spasov AA, e. (2019). A double-blind, placebo-controlled pilot study of the stimulating and adaptogenic effect of Rhodiola rosea SHR-5 extract on the fatigue of students caused by stress during an examination period with a repeated low-dose regimen. – PubMed – NCBI. [online] Ncbi.nlm.nih.gov. Available at: https://www.ncbi.nlm.nih.gov/pubmed/10839209
Gonzales, G. (2019). Ethnobiology and Ethnopharmacology of Lepidium meyenii (Maca), a Plant from the Peruvian Highlands. Available at: https://www.ncbi.nlm.nih.gov/pubmed/21977053/
Kanter, J., Busch, A., Weeks, C. and Landes, S. (2019). The nature of clinical depression: Symptoms, syndromes, and behavior analysis. Available at: https://www.ncbi.nlm.nih.gov/pmc/articles/PMC2395346/
van Diermen D, e. (2019). Monoamine oxidase inhibition by Rhodiola rosea L. roots. – PubMed – NCBI. [online] Ncbi.nlm.nih.gov. Available at: https://www.ncbi.nlm.nih.gov/pubmed/19168123/
SW, C. (2019). Panax ginseng, Rhodiola rosea and Schisandra chinensis. – PubMed – NCBI. [online] Ncbi.nlm.nih.gov. Available at: https://www.ncbi.nlm.nih.gov/pubmed/22039930/
Qureshi, N. and Al-Bedah (2019). Mood disorders and complementary and alternative medicine: a literature review. Available at: https://www.ncbi.nlm.nih.gov/pmc/articles/PMC3660126/
Darbinyan V, e. (2019). Clinical trial of Rhodiola rosea L. extract SHR-5 in the treatment of mild to moderate depression. – PubMed – NCBI. [online] Ncbi.nlm.nih.gov. Available at: https://www.ncbi.nlm.nih.gov/pubmed/17990195
Mao, J., Xie, S., Zee, J., Soeller, I., Li, Q., Rockwell, K. and Amsterdam, J. (2019). Rhodiola rosea versus sertraline for major depressive disorder: A randomized placebo-controlled trial. Available at: https://www.sciencedirect.com/science/article/abs/pii/S0944711315000331
Chandrasekhar, K., Kapoor, J. and Anishetty, S. (2019). A prospective, randomized double-blind, placebo-controlled study of safety and efficacy of a high-concentration full-spectrum extract of Ashwagandha root in reducing stress and anxiety in adults. Available at: http://www.ijpm.info/article.asp?issn=0253-7176;year=2012;volume=34;issue=3;spage=255;epage=262;aulast=Chandrasekhar
Sun, Y., Xia, M., Yan, H., Han, Y., Zhang, F., Hu, Z., Cui, A., Ma, F., Liu, Z., Gong, Q., Chen, X., Gao, J., Bian, H., Tan, Y., Li, Y. and Gao, X. (2017). Berberine attenuates hepatic steatosis and enhances energy expenditure in mice by inducing autophagy and fibroblast growth factor 21. British Journal of Pharmacology, 175(2), pp.374-387. Available at: https://www.ncbi.nlm.nih.gov/pmc/articles/PMC5758394/
Sanchez M, e. (2019). Effect of Lactobacillus rhamnosus CGMCC1.3724 supplementation on weight loss and maintenance in obese men and women. – PubMed – NCBI. [online] Ncbi.nlm.nih.gov. Available at: https://www.ncbi.nlm.nih.gov/pubmed/24299712
Chang W, e. (2019). Berberine as a therapy for type 2 diabetes and its complications: From mechanism of action to clinical studies. – PubMed – NCBI. [online] Ncbi.nlm.nih.gov. Available at: https://www.ncbi.nlm.nih.gov/pubmed/25607236
Pang, B., Zhao, L., Zhou, Q., Zhao, T., Wang, H., Gu, C. and Tong, X. (2019). Application of Berberine on Treating Type 2 Diabetes Mellitus. Available at: https://www.ncbi.nlm.nih.gov/pubmed/25861268
Zhang Y, e. (2019). Treatment of type 2 diabetes and dyslipidemia with the natural plant alkaloid berberine. – PubMed – NCBI. [online] Ncbi.nlm.nih.gov. Available at: https://www.ncbi.nlm.nih.gov/pubmed/18397984
Dong, H., Wang, N., Zhao, L. and Lu, F. (2019). Berberine in the Treatment of Type 2 Diabetes Mellitus: A Systemic Review and Meta-Analysis. Available at: https://www.ncbi.nlm.nih.gov/pmc/articles/PMC3478874/
H. O. Meissner, B. (2019). Therapeutic Effects of Pre-Gelatinized Maca (Lepidium Peruvianum Chacon) used as a Non-Hormonal Alternative to HRT in Perimenopausal Women – Clinical Pilot Study. [online] PubMed Central (PMC). Available at: https://www.ncbi.nlm.nih.gov/pmc/articles/PMC3614596//
H. O. Meissner, I. (2019). Hormone-Balancing Effect of Pre-Gelatinized Organic Maca (Lepidium peruvianum Chacon): (III) Clinical responses of early-postmenopausal women to Maca in double blind, randomized, Placebo-controlled, crossover configuration, outpatient study. [online] PubMed Central (PMC). Available at: https://www.ncbi.nlm.nih.gov/pmc/articles/PMC3614644/
Lee, M., Shin, B., Yang, E., Lim, H. and Ernst, E. (2011). Maca (Lepidium meyenii) for treatment of menopausal symptoms: A systematic review. Maturitas, 70(3), pp.227-233. Available at: https://www.maturitas.org/article/S0378-5122(11)00262-3/fulltext
H. O. Meissner, B. (2019). Therapeutic Effects of Pre-Gelatinized Maca (Lepidium Peruvianum Chacon) used as a Non-Hormonal Alternative to HRT in Perimenopausal Women – Clinical Pilot Study. [online] PubMed Central (PMC). Available at: https://www.ncbi.nlm.nih.gov/pmc/articles/PMC3614596/#R6
Cabeca, D. (2019). Maca's True Menopausal Health Benefits. [online] Dr. Anna Cabeca. Available at: https://drannacabeca.com/blogs/hormone-imbalance/getting-to-the-root-of-macas-true-menopausal-health
B, C. (2019). Vitex agnus castus essential oil and menopausal balance: a research update [Complementary Therapies in Nursing and Midwifery 8 (2003) 148-154]. – PubMed – NCBI. [online] Ncbi.nlm.nih.gov. Available at: https://www.ncbi.nlm.nih.gov/pubmed/12852933
H. O. Meissner, J. (2019). Use of Gelatinized Maca (Lepidium Peruvianum) in Early Postmenopausal Women. [online] PubMed Central (PMC). Available at: https://www.ncbi.nlm.nih.gov/pmc/articles/PMC3614576/
Yavarikia P, e. (2019). Comparing the effect of mefenamic Acid and vitex agnus on intrauterine device induced bleeding. – PubMed – NCBI. [online] Ncbi.nlm.nih.gov. Available at: https://www.ncbi.nlm.nih.gov/pubmed/25276733
Schellenberg, R. (2019). Treatment for the premenstrual syndrome with agnus castus fruit extract: prospective, randomised, placebo controlled study. Available at: https://www.ncbi.nlm.nih.gov/pubmed/11159568?dopt=Abstract
Mayo, J. (1998). Black Cohosh and Chasteberry: Herbs Valued by Women for Centuries. [online] Acudoc.com. Available at: https://pdfs.semanticscholar.org/dcc5/37a8da60cde7b0f5cecb701c2e161b62ac88.pdf
Li, Y., Zhang, T., Korkaya, H., Liu, S., Lee, H., Newman, B., Yu, Y., Clouthier, S., Schwartz, S., Wicha, M. and Sun, D. (2019). Sulforaphane, a Dietary Component of Broccoli/Broccoli Sprouts, Inhibits Breast Cancer Stem Cells. Available at: https://clincancerres.aacrjournals.org/content/16/9/2580
Fahey, J., Zhang, Y. and Talalay, P. (2019). Broccoli sprouts: An exceptionally rich source of inducers of enzymes that protect against chemical carcinogens. Available at: https://www.ncbi.nlm.nih.gov/pubmed/9294217
Egner, P., Chen, J., Zarth, A., Ng, D., Wang, J., Kensler, K., Jacobson, L., Munoz, A., Johnson, J., Groopman, J., Fahey, J., Talalay, P., Zhu, J., Chen, T., Qian, G., Carmella, S., Hecht, S. and Kensler, T. (2019). Rapid and Sustainable Detoxication of Airborne Pollutants by Broccoli Sprout Beverage: Results of a Randomized Clinical Trial in China. Available at: https://www.ncbi.nlm.nih.gov/pubmed/24913818
James D, e. (2019). Novel concepts of broccoli sulforaphanes and disease: induction of phase II antioxidant and detoxification enzymes by enhanced-glucoraphanin broccoli. – PubMed – NCBI. [online] Ncbi.nlm.nih.gov. Available at: https://www.ncbi.nlm.nih.gov/pubmed/23110644
Greaney, A., Maier, N., Leppla, S. and Moayeri, M. (2019). Sulforaphane inhibits multiple inflammasomes through an Nrf2-independent mechanism. Available at: https://www.ncbi.nlm.nih.gov/pubmed/26269198
Russo M, e. (2019). Nrf2 targeting by sulforaphane: A potential therapy for cancer treatment. – PubMed – NCBI. [online] Ncbi.nlm.nih.gov. Available at: https://www.ncbi.nlm.nih.gov/pubmed/28001083
Fahey, J., Zhang, Y. and Talalay, P. (2019). Broccoli sprouts: An exceptionally rich source of inducers of enzymes that protect against chemical carcinogens. Available at: https://www.ncbi.nlm.nih.gov/pmc/articles/PMC23369/
Paul, B., Li, Y. and Tollefsbol, T. (2018). The Effects of Combinatorial Genistein and Sulforaphane in Breast Tumor Inhibition: Role in Epigenetic Regulation. International Journal of Molecular Sciences, 19(6), p.1754. Available at: https://www.ncbi.nlm.nih.gov/pubmed/29899271
Abellán, Á., Domínguez-Perles, R., Moreno, D. and García-Viguera, C. (2019). Sorting out the Value of Cruciferous Sprouts as Sources of Bioactive Compounds for Nutrition and Health. Nutrients, 11(2), p.429. Available at: https://www.ncbi.nlm.nih.gov/pmc/articles/PMC6412956/
Subedi, L., Cho, K., Park, Y., Choi, H. and Kim, S. (2019). Sulforaphane-Enriched Broccoli Sprouts Pretreated by Pulsed Electric Fields Reduces Neuroinflammation and Ameliorates Scopolamine-Induced Amnesia in Mouse Brain through Its Antioxidant Ability via Nrf2-HO-1 Activation. Oxidative Medicine and Cellular Longevity, 2019, pp.1-19. Available at: https://www.ncbi.nlm.nih.gov/pmc/articles/PMC6458888/
Cropley M, e. (2019). The Effects of Rhodiola rosea L. Extract on Anxiety, Stress, Cognition and Other Mood Symptoms. – PubMed – NCBI. [online] Ncbi.nlm.nih.gov. Available at: https://www.ncbi.nlm.nih.gov/pubmed/26502953
Anghelescu IG, e. (2019). Stress management and the role of Rhodiola rosea: a review. – PubMed – NCBI. [online] Ncbi.nlm.nih.gov. Available at: https://www.ncbi.nlm.nih.gov/pubmed/29325481
Edwards D, e. (2019). Therapeutic effects and safety of Rhodiola rosea extract WS® 1375 in subjects with life-stress symptoms–results of an open-label study. – PubMed – NCBI. [online] Ncbi.nlm.nih.gov. Available at: https://www.ncbi.nlm.nih.gov/pubmed/22228617
Kasper, S. and Dienel, A. (2019). Multicenter, open-label, exploratory clinical trial with Rhodiola rosea extract in patients suffering from burnout symptoms. Available at: https://www.ncbi.nlm.nih.gov/pmc/articles/PMC5370380/
Dongre, S., Langade, D. and Bhattacharyya, S. (2019). Efficacy and Safety of Ashwagandha (Withania somnifera) Root Extract in Improving Sexual Function in Women: A Pilot Study. Available at: ncbi.nlm.nih.gov/pmc/articles/PMC4609357/
K, O. (2019). On Swedish women's distressing sexual dysfunctions: some concomitant conditions and life satisfaction. – PubMed – NCBI. [online] Ncbi.nlm.nih.gov. Available at: https://www.ncbi.nlm.nih.gov/pubmed/16422883
Kalmbach DA, e. (2019). How changes in depression and anxiety symptoms correspond to variations in female sexual response in a nonclinical sample of young women: a daily d… – PubMed – NCBI. [online] Ncbi.nlm.nih.gov. Available at: https://www.ncbi.nlm.nih.gov/pubmed/25200390
Gonzales GF, e. (2019). Effect of Lepidium meyenii (MACA) on sexual desire and its absent relationship with serum testosterone levels in adult healthy men. – PubMed – NCBI. [online] Ncbi.nlm.nih.gov. Available at: https://www.ncbi.nlm.nih.gov/pubmed/12472620
Shin, B., Lee, M., Yang, E., Lim, H. and Ernst, E. (2019). Maca (L. meyenii) for improving sexual function: a systematic review. Available at: https://www.ncbi.nlm.nih.gov/pubmed/20691074
H. O. Meissner, B. (2019). Therapeutic Effects of Pre-Gelatinized Maca (Lepidium Peruvianum Chacon) used as a Non-Hormonal Alternative to HRT in Perimenopausal Women – Clinical Pilot Study. [online] PubMed Central (PMC). Available at: https://www.ncbi.nlm.nih.gov/pmc/articles/PMC3614596/
Brooks NA, e. (2019). Beneficial effects of Lepidium meyenii (Maca) on psychological symptoms and measures of sexual dysfunction in postmenopausal women are not related … – PubMed – NCBI. [online] Ncbi.nlm.nih.gov. Available at: https://www.ncbi.nlm.nih.gov/pubmed/18784609
Greaney, A., Maier, N., Leppla, S. and Moayeri, M. (2019). Sulforaphane inhibits multiple inflammasomes through an Nrf2-independent mechanism. Available at: https://www.ncbi.nlm.nih.gov/pmc/articles/PMC4673482/
Durham, A., Jazrawi, E., Rhodes, J., Williams, C., Kilty, I., Barnes, P., Chung, K. and Adcock, I. (2019). The anti-inflammatory effects of sulforaphane are not mediated by the Nrf2 pathway. [online] European Respiratory Society. Available at: https://erj.ersjournals.com/content/44/Suppl_58/P3332
HI, S. (2019). Estrogen and skin. An overview. – PubMed – NCBI. [online] Ncbi.nlm.nih.gov. Available at: https://www.ncbi.nlm.nih.gov/pubmed/11705091
Susan Stevenson, J. (2019). Effect of estrogens on skin aging and the potential role of SERMs. [online] PubMed Central (PMC). Available at: https://www.ncbi.nlm.nih.gov/pmc/articles/PMC2685269/
Hall, G. and Phillips, T. (2019). Estrogen and skin: The effects of estrogen, menopause, and hormone replacement therapy on the skin. Available at: https://www.sciencedirect.com/science/article/abs/pii/S0190962204022200
Mayo, J. (1998). Black Cohosh and Chasteberry: Herbs Valued by Women for Centuries. [online] Pdfs.semanticscholar.org. Available at: https://pdfs.semanticscholar.org/dcc5/37a8da60cde7b0f5cecb701c2e161b62ac88.pdf 
H. O. Meissner, I. (2019). Hormone-Balancing Effect of Pre-Gelatinized Organic Maca (Lepidium peruvianum Chacon): (III) Clinical responses of early-postmenopausal women to Maca in double blind, randomized, Placebo-controlled, crossover configuration, outpatient study. [online] PubMed Central (PMC). Available at: https://www.ncbi.nlm.nih.gov/pmc/articles/PMC3614644/
Díaz-Rubio ME, e. (2019). Regular consumption of an antioxidant-rich juice improves oxidative status and causes metabolome changes in healthy adults. – PubMed – NCBI. [online] Ncbi.nlm.nih.gov. Available at: https://www.ncbi.nlm.nih.gov/pubmed/25481643
Moody Month. (2019). How do vitamins affect your hormones and mood?. [online] Available at: https://moodymonth.com/articles/how-do-vitamins-affect-your-hormones-and-mood
Jalloul, B. (2019). Antioxidants – A Good Cure For Hormonal Imbalance. [online] Ezine Articles. Available at: https://ezinearticles.com/?Antioxidants—A-Good-Cure-For-Hormonal-Imbalance&id=6988561
Hindawi.com. (2019). Pomegranate Juice Augments Memory and fMRI Activity in Middle-Aged and Older Adults with Mild Memory Complaints. Available at: https://www.hindawi.com/journals/ecam/2013/946298/
Giordano, D., Corrado, F., Santamaria, A., Quattrone, S., Pintaudi, B., Di Benedetto, A. and D'Anna, R. (2019). Effects of myo-inositol supplementation in postmenopausal women with metabolic syndrome. Available at: https://journals.lww.com/menopausejournal/Abstract/2011/01000/Effects_of_myo_inositol_supplementation_in.20.aspx
LeBlanc, E., Desai, M., Perrin, N., Wactawski-Wende, J., Manson, J., Cauley, J., Michael, Y., Tang, J., Womack, C., Song, Y., Johnson, K., O'Sullivan, M., Woods, N. and Stefanick, M. (2019). Vitamin D levels and menopause-related symptoms. Available at: https://www.ncbi.nlm.nih.gov/pmc/articles/PMC4764124/