Product Highlights
Scientifically dosed in high potency form
Unflavored powder that mixes well with any meal
60-day money-back back guarantee with every order
1g serving size—60 servings per tub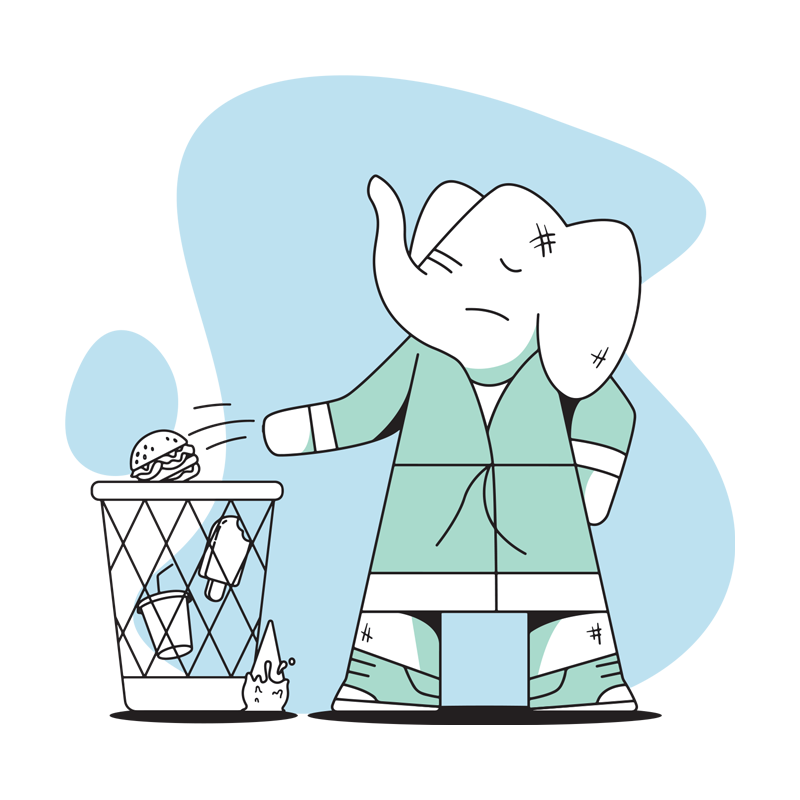 Promotes Better Nutrient Absorption
Problems with digestion lead to malabsorption of essential nutrients into the body. Our blend helps absorb the proteins, carbohydrates and fats from daily food intake. This can improve overall health, prevent many chronic diseases, and turn meals into energy instead of storing fat.
Helps Eliminate Stubborn Bloating
Where there's an enzyme deficiency, food sits in the gut and festers. This leads to flatulence, IBS and painful bloating that can last for days. Our full spectrum enzyme blend increases the effectiveness of the digestive system and helps eliminate digestive disturbances.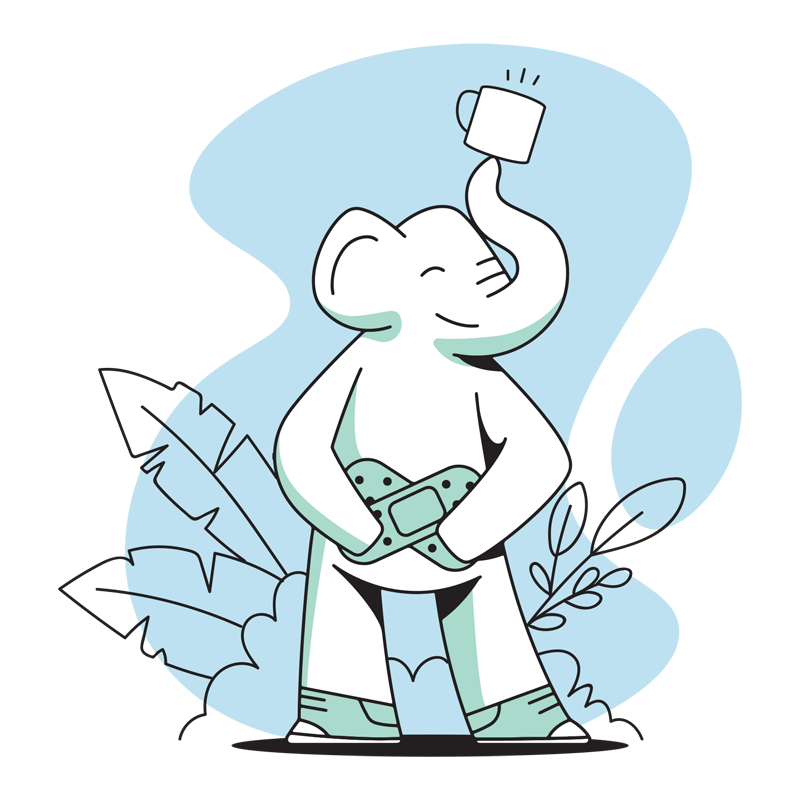 Boosts Clarity and Energy Levels
With enzyme supplementation, the body regains the ability to absorb healthy nutrients from foods, which leads to a new state of increased functioning. This can improve sleep patterns, promote healthy weight loss, enhance brain power and boost concentration.
Before and After Stories Directly From Our Customers
The Health Benefits of Vital Digestive Enzymes
What It Does and How It Does It
Vital Digestive Enzymes contains 5 important enzymes which assist in the breakdown of carbohydrates, starch, protein, fat and dietary fibre.
Together, these enzymes assist in providing relief for sluggish digestive systems.
Vital Digestive Enzymes act as catalysts in the body, speeding up very specific and life-preserving chemical reactions. They essentially help you break down large molecules into smaller particles that can be easily absorbed by the body as nutrients.
Why Is Enzyme Supplementation Necessary?
Whilst whole foods are rich in natural enzymes, these enzymes get destroyed during the cooking process. So taking digestive enzymes in supplement form helps replace the enzymes destroyed during cooking and supports your body's natural enzyme production.
Needless to say, they play a pivotal role in your daily energy levels, overall health and longevity.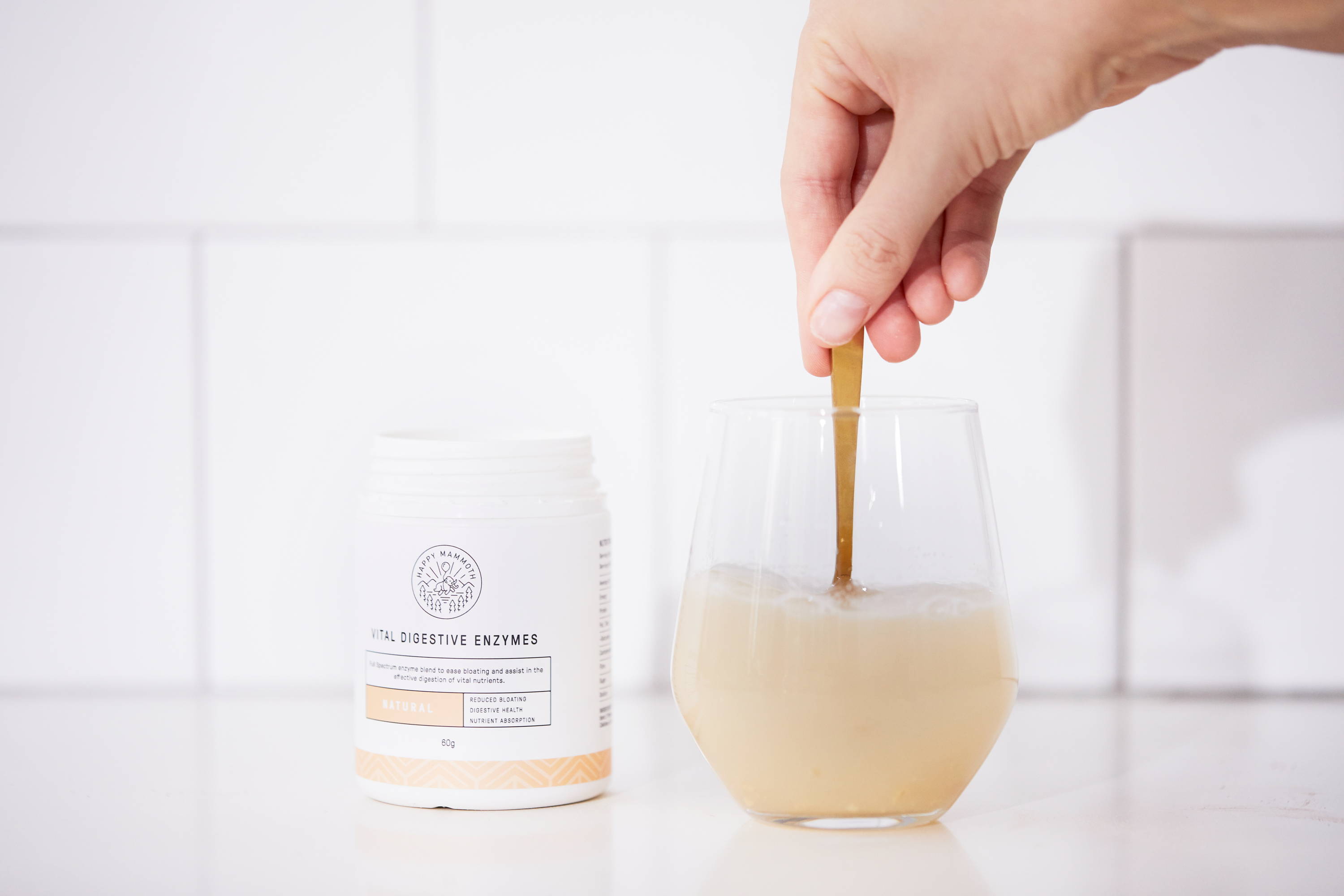 * Easy to understand summarised scientific studies *
The Science Behind Vital Digestive Enzymes
Lipase and other pancreatic enzymes can help reduce gas, bloating and the "heaviness" feeling following a meal. These sorts of symptoms are associated with digestive disturbances such as IBS and studies show that enzyme treatment can relieve these painful digestive problems, along with diarrhea, irregularity and abdominal cramps.
Protease enzymes play a pivotal role in eliminating unwanted harmful organisms in the body and break down unwanted wastes such as toxins, cellular debris, and undigested proteins. Protease enzymes also partner with the immune system and digest all the small nutrients so the immune system can effectively help avoid toxin overload.
Great for people who are lactose intolerant or sensitive to dairy. A recent scientific study published in the 2008 Alternative Medicine Review: A Journal of Clinical Therapeutic found the enzyme lactase to be an effective support for digestive imbalances.
The amylase enzyme helps the body break down starch into essential sugar units, specifically isomaltose and maltose. Without this critical enzyme, digestive disturbances often occur, together with low levels of energy and reduced cognitive function.
Studies have shown that the use of certain proteolytic enzymes help reduce the severity of inflammatory bowel diseases and induced remission of ulcerative colitis. The National Center for Biotechnology Information states that oral administration of five milligrams per day of bromelain markedly decreased the development and severity of inflammatory bowel disease. Bromelain was also anecdotally reported to induce remission in two patients with refractory ulcerative colitis.
Enzymes may help prevent certain degenerative diseases. Scientists are now understanding the link between the digestive system and genetics. Recent studies suggest a clear link between the use of carbohydrate enzymes like lactase as a useful aid for supporting digestive upset associated with enzyme deficiencies. This, in turn, can help prevent chronic diseases that are directly linked to faulty digestion and nutrient malabsorption.
Research has shown that lipase could be complementary to weight loss since it breaks down fat that is in the body. A few years ago, scientists were able to manipulate lipase and triple its power by flipping on a molecular "switch" that turns the enzyme on and off. They actually succeeded in making lipase enzymes work three times harder, increasing fat digestion from 15 percent to 45 percent of the time.
Mood swings can often be attributed to the inability to effectively digest foods. Many people are unable to digest specific types of problematic nutrients such as nitrates, caffeine, yeast, aspartic acid (found in asparagus, soy and egg whites), glutamates (found in mushrooms, peas, walnuts and cured meats), sugar and fructose. Experiencing digestive discomfort after eating these foods is a sign of enzyme deficiency.
Pioneering World-Leading Quality Standards & Testing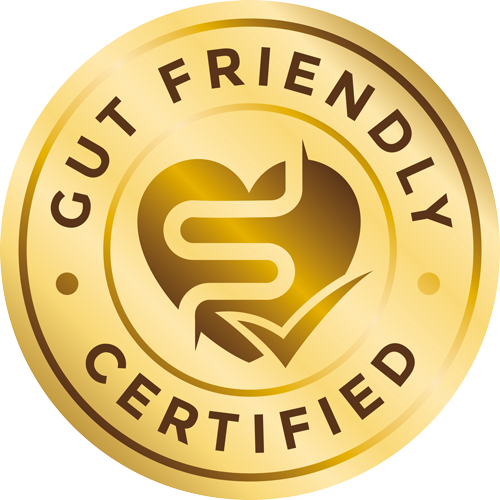 Know with absolute confidence that Vital Digestive Enzymes is free from the established 69 known gut irritants.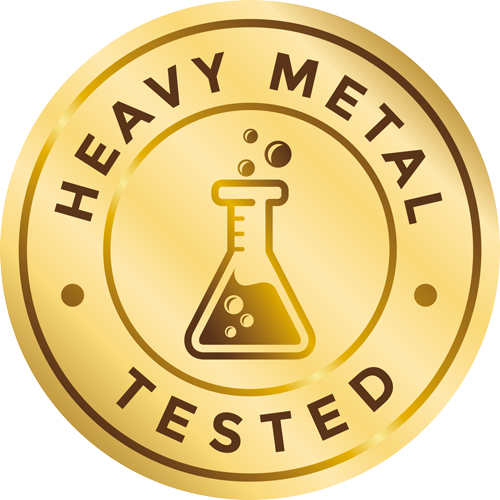 Know with absolute confidence all ingredients have been examined for Heavy Metals using world class testing methods.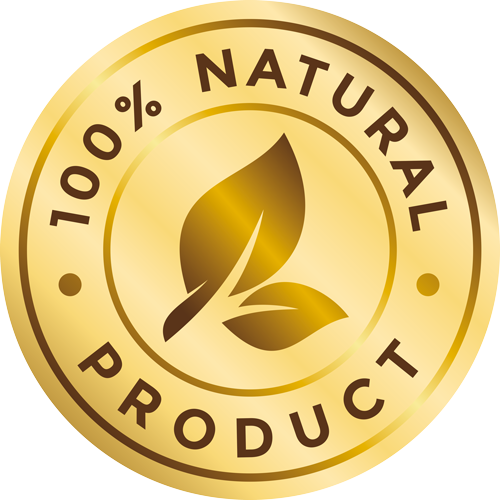 Free from artificial fillers, preservatives, artificial sweeteners, binding agents and other additives your body doesn't need...
Frequently Asked Questions
How do I use this product?
We suggest taking one scoop (1 gram) mixed in with your first meal of the day. If you have chronic digestive issues, then we suggest taking one scoop with each major meal. However, you shouldn't consume more than two scoops per day.
What are the ingredients in this formula?
Vital Digestive Enzymes contains a blend of essential Digestive Enzymes: Protease, Amylase, Cellulase, Lactase and Lipase.

Every enzyme in Vital Digestive Enzymes is scientifically dosed in high potency form with the full unit amount disclosed. Our full spectrum formula contains:
- Protease (90,000 HUT/g): Converts proteins found in foods into amino acid
- Amylase (45,000 DU/g): Converts carbohydrates and starches into sugars
- Cellulase (750CU/g): Breaks down fibres into cellulose and converts them into beta-glucose
- Lactase (500 Lac U/g): Responsible for converting lactose to glucose
- Lipase (400 LU/g): Converts triglycerides into both fatty acids and glycerol

Where is the formula produced?
Vital Digestive Enzymes is produced in small batches to maintain ultra high quality levels in a HACCP and International Standards 9001 Certified facility in sunny Queensland, Australia.
How does the formula taste?
Vital Digestive Enzymes is in their natural state and is neutral in taste. It can be easily consumed with water or can be added to your meals, acai bowls or collagen protein smoothies for extra digestive benefits.
Can I use this with other products?
Yes! Ideally, Vital Digestive Enzymes should be used with Prebiotic Collagen Protein.

Together, they not only increase nutrient absorption and provide deep digestive relief, but actually repair the gut lining for long-lasting results and repopulate the digestive tract with health-promoting bacteria.

Yes, Vital Digestive Enzymes is completely vegan-friendly.
What is the best time of day to take this product?
Depending on your needs, you can either take this product once a day before your first meal, or twice a day after meals.
Can I use this supplement if I am pregnant or breastfeeding?
Although all of our products are natural supplements, we always recommend speaking with your healthcare professional beforehand. As we're not doctors, we're unable to make recommendations while trying to conceive, during pregnancy or while breastfeeding.
Can it be used by children?
While all of our products are made of natural ingredients, you should always consult with a healthcare professional before giving it to children under the age of 18.
Where should I store this product?
It's best to store this product in a cool, dry place to enjoy all its benefits.
Are there any side effects?
Our health supplements have been designed by experts who ensured every product is safe and gentle with your body. However, in very rare cases, some people experience unpredictable reactions. Please, always consult with your doctor if you experience any adverse effects or allergic reaction.
How long does the jar last?
Our jar has 60 servings (with 1 gr per serving) and can last 1 or 2 months, depending on how frequently you take it.
Why choose this product over others?
Our Vital Digestive Enzymes has been carefully designed by health specialists to improve digestion and reduce food sensitivities while boosting nutrient absorption with no additives and no harmful side effects!
Medical Information and Product Disclaimer
FORMULATED SUPPLEMENTARY SPORTS FOOD: This product is not a sole source of nutrition and should be consumed with a healthy nutritious diet and appropriate physical or exercise program.

Warning: If you are pregnant, breastfeeding, taking medication or have a medical condition please consult with your healthcare professional before use. Not suitable for children under 15years of age. Store below 25°C and away from direct sunlight. Do not use if cap seal is broken.

This product comes with a 60-day guarantee that applies to the one jar- one month supply. Click here to know more.
Customers that bought Vital Digestive Enzymes are also buying: