Product Highlights
100% natural ingredients validated by 11,136 scientific studies
Scientifically dosed ingredients in high potency form
Natural flavours that mix well with any drinks or foods
809+ customer success stories and 5-star reviews
60-day money-back guarantee with every order
The Complete Gut Detoxification System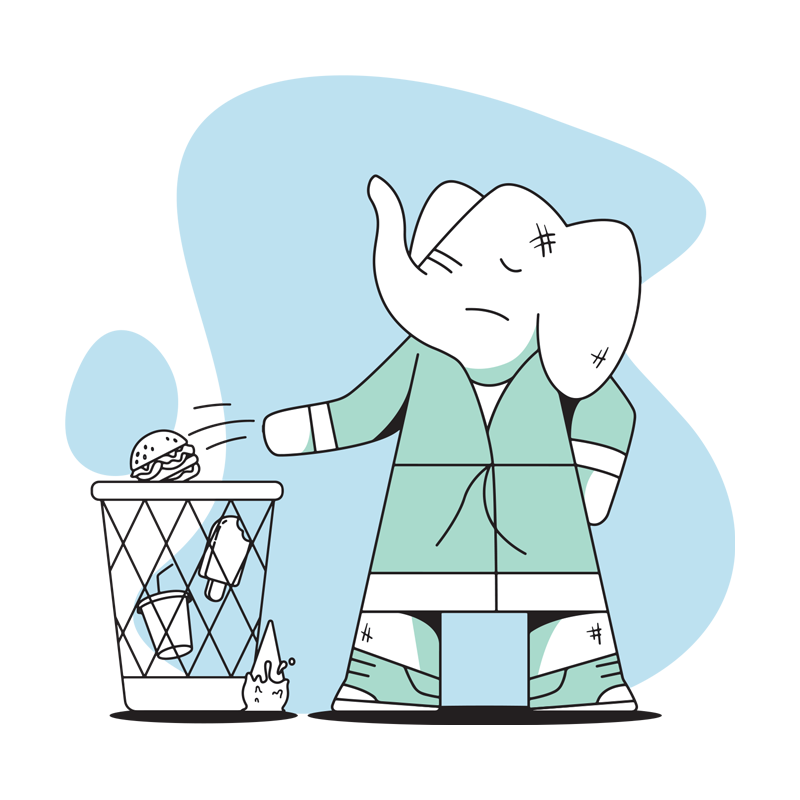 Boosts Clarity and Energy Levels
Taking a scientific approach, Fatigue EliminatorTM utilises gut-friendly ketones, medicinal mushrooms and adaptogens to naturally ignite energy levels, clarity and focus whilst reducing feelings of stress, irritability, anxiety and mood swings.
Helps Remove Digestive Sludge
Digestive Super Cleanse gently exfoliates the intestine wall and sweeps away impurities that may sit in the gut, affecting overall health. This formula helps cleanse the gut of toxins and residues including heavy metals, viruses and parasites.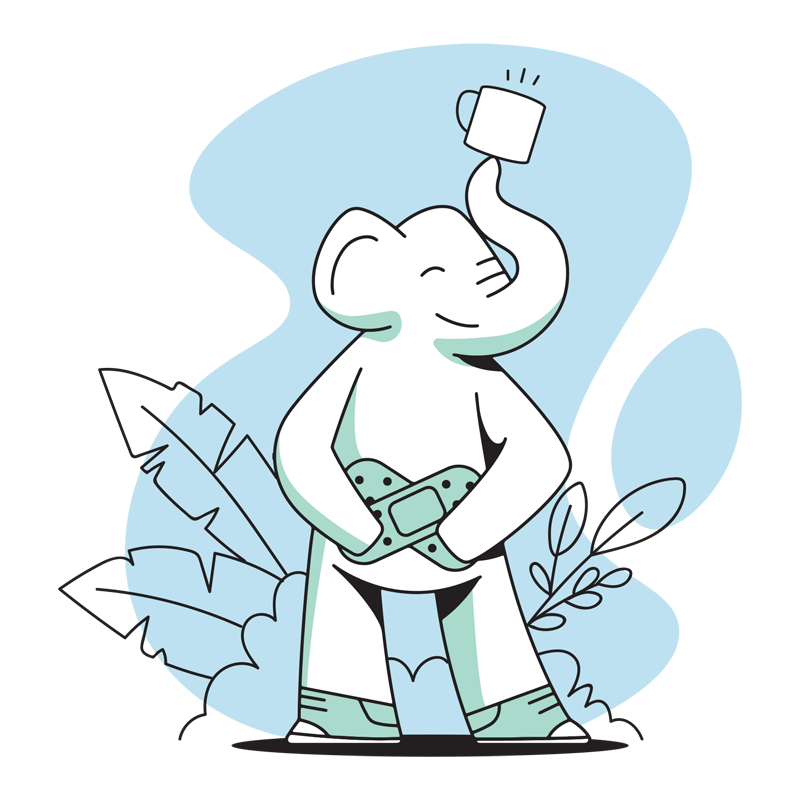 Promotes Optimal Digestion
With Vital Digestive Enzymes, the body regains the ability to absorb healthy nutrients from foods, which leads to a new state of increased functioning. This can improve sleep, promote healthy weight loss, and enhance energy levels.
Before and After Stories Directly From Our Customers
The Health Benefits of the Complete Detoxification System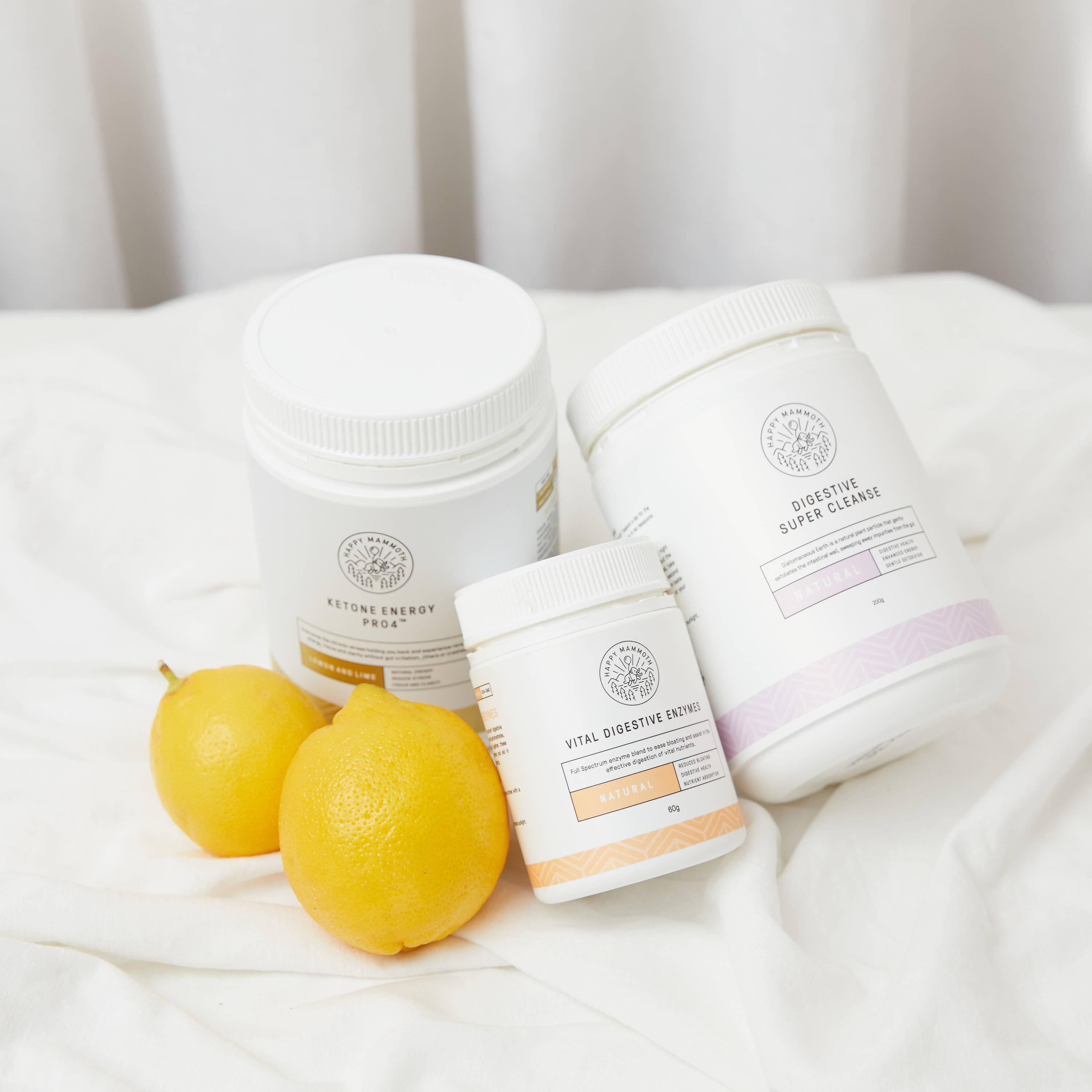 What It Does and How It Does It
The Complete Detoxification System is a package that contains 3 Happy Mammoth formulas that work together to cleanse the digestive tract, reduce bloating and gas, boost nutrient absorption, and promote healthy weight loss.
This natural system helps eliminate toxins, digestive sludge, parasites (and their eggs), and viruses that may be sitting inside the gut. It also helps terminate brain fog, low energy and gut lining inflammation, laying the perfect foundation for deep digestive relief.
The Complete Gut Detoxification Package is a done-for-you natural system. All it takes is 3 scoops per day. The system works to gently detoxify and rejuvenate the entire body without any disruptions to daily routines.
The 3 formula work synergistically to adapt to each body's unique requirements:
✔ Digestive Super Cleanse gently sweeps away toxins and impurities in the gut
✔ Fatigue EliminatorTM helps ignite energy levels, focus, and a positive mindset
✔ Vital Digestive Enzymes helps improve digestion and nutrient absorption
* Easy to understand summarised scientific studies *
The Science Behind the gut detox package
Digestive Super Cleanse contains 100% Organic Diatomaceous Earth from fossilised plants that help clear out accumulated toxins that cause gut dysfunction. All the accumulated toxins can block the body's ability to absorb vital nutrients, leading to fatigue and gut dysfunction.
Vital Digestive Enzymes may help prevent certain degenerative diseases. Studies suggest that using carbohydrate enzymes like lactase can eliminate digestive upset associated with enzyme deficiencies. This, in turn, can help prevent chronic diseases that are directly linked to gut disorders.
An unbalanced gut might be overflowing with the bad Firmicutes bacteria that extract more calories from food, causing cravings and overeating. By balancing the gut microbiome, the Firmicutes bacteria are reduced so weight loss becomes easier and healthier.
The amylase enzyme helps the body break down starch into essential sugar units, specifically isomaltose and maltose. Without this critical enzyme, digestive disturbances often occur, together with low levels of energy and reduced cognitive function.
The Astragalus and Tulsi in Fatigue EliminatorTM work together to help reduce stress brought on by challenging situations, difficult projects, intense training sessions and relationship stress.
The Diatomaceous earth in Digestive Super Cleanse is very high in organic amorphous silica which can be extremely effective at destroying bad types of fat in the body, promoting healthy weight loss.
MCTs can quickly cross the blood-brain barrier where they are oxidised by the brain and utilised as clean and instant energy without the gut irritation, jitters or crashes that regular caffeine sources bring about. MCTs are also shown to cause increased feelings of fullness which reduces food intake and limits sugar cravings—this alone makes it easier to stick to a diet and maintain weight.
Mood swings can often be attributed to the inability to effectively digest foods. Many people are unable to digest specific types of problematic nutrients such as nitrates, caffeine, yeast, aspartic acid (found in asparagus, soy and egg whites), glutamates (found in mushrooms, peas, walnuts and cured meats), sugar and fructose. Experiencing digestive discomfort after eating these foods is a sign of enzyme deficiency.
Pioneering World-Leading Quality Standards & Testing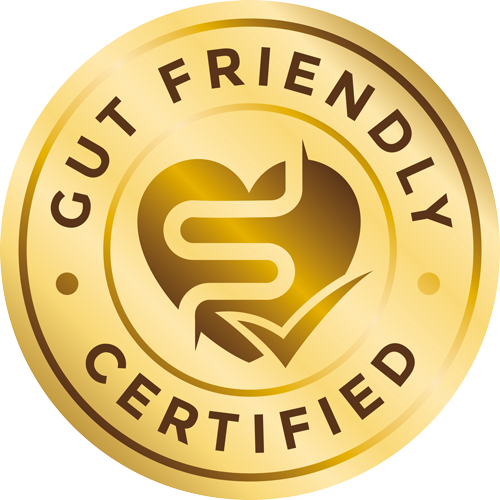 Know with absolute confidence that The Complete Detoxification System is free from the established 69 known gut irritants.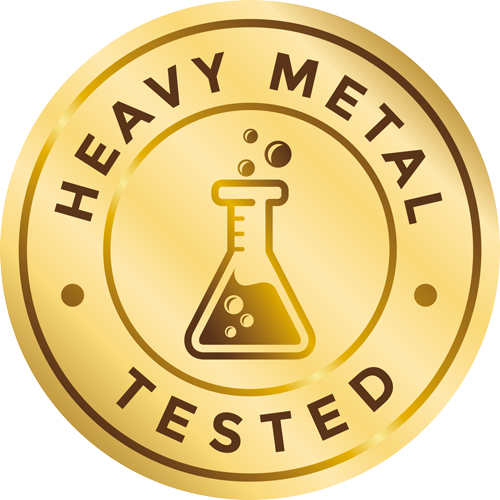 Know with absolute confidence all ingredients have been examined for Heavy Metals using world class testing methods.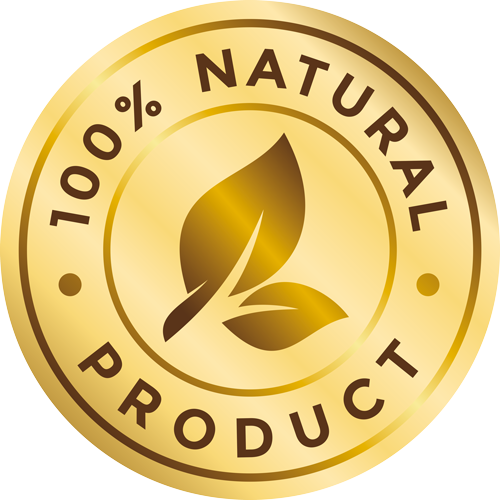 Free from artificial fillers, preservatives, artificial sweeteners, binding agents and other additives your body doesn't need...
Frequently Asked Questions
What are the products in this formula?
The Complete Detoxification System is made of Digestive Super Cleanse, Fatigue EliminatorTM and Vital Digestive Enzymes.
✔ Digestive Super Cleanse gently helps flush away toxins in the gut
✔ Ketone Energy PRO4™ naturally helps ignite energy and focus
✔ Vital Digestive Enzymes provides relief for sluggish digestive systems
How do I use this product?
Digestive Super Cleanse: We suggest taking one or two teaspoons with water first thing in the morning, as it is best consumed on an empty stomach at least one hour before or two hours after eating Follow with plenty of water throughout the day.
Fatigue EliminatorTM: Add one scoop into 300 mls of water, coconut, almond or macadamia milk and adjust according to suit flavour preferences. Mix well with a shaker or blender. We recommend consuming Fatigue Eliminator prior to 1pm. The powerful energetic and cognitive effects may affect sleep if taken after 1pm. Do not exceed more than 2 scoops per day.
Vital Digestive Enzymes: We suggest taking one scoop (1 gram) mixed in with your first meal of the day. If you have chronic digestive issues, then we suggest taking one scoop with each major meal. However, you shouldn't consume more than two scoops per day.
How does the formula taste?
Digestive Super Cleanse and Vital Digestive Enzymes have a neutral taste that mixes perfectly with any drink or food without altering their flavour. Fatigue EliminatorTM has a subtle sweet natural flavour that mixes perfectly with filtered water or with coconut, almond or macadamia milk.
Where is the formula produced?
Every formula in The Complete Detoxification System is produced in small batches to maintain ultra high-quality levels in a HACCP and International Standards 9001 Certified facility in sunny Queensland, Australia.
Customers that bought The Complete Gut Detoxification System are also buying: